TheTwelve
PRO
Joined

Location

Paris
Profile Images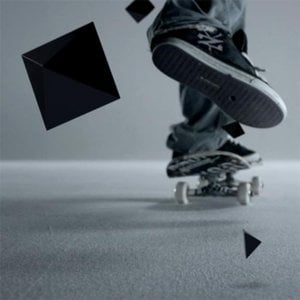 User Bio
The Twelve is a creative studio dedicated to crafting strong, meaningful images.
We believe there is another way of seeing things - the way you see them, the way you wish them to be seen.
Members of The Twelve have lived very different profesionnal lives, had very different professional experiences. This makes our expertise comprehensive of the whole scope of visual creation and communication.
Competencies are combined in order to achieve the full potential of the project you entrust us with.
Art direction, video, graphic design, web, motion graphics, 3D: these are The Twelve's weapons of choice.
The Twelve's minimalist touch is a blend of simple yet polished images which, whatever the subject, bring out style and perfection.
All images are born from a blank page.
----
The Twelve est un studio créatif spécialisé dans l'image à forte personnalité.
Notre postulat de départ est: les choses sont faites pour être vues autrement - comme vous les voyez, comme vous souhaitez qu'elles soient perçues.
Parce que les membres de The Twelve ont évolué dans des univers différents, nos domaines d'expertise sont complémentaires et couvrent l'ensemble du spectre de la création et de la communication visuelles.
Notre talent réside dans la capacité à conjuguer les compétences de chacun afin de réaliser le potentiel du projet qui nous est confié.
Direction artistique, vidéo, graphisme, web, motion et 3D: tels sont les domaines de prédilection de The Twelve.
L'esthétique minimale The Twelve est faite d'images sobres qui, quelle que soit la complexité du sujet, transmettent grâce et perfection.
Toute création part d'une feuille blanche.
Related RSS Feeds