Thomas Porett
Plus
Joined

Location

Ardmore, PA
Profile Images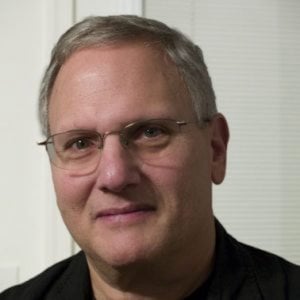 User Bio
Brief Biography
Interview as part of Senior Artists Initiative: vimeo.com/28686194
Thomas Porett has specialized in photography, extended media, large scale projection pieces and computer based imagery. He has been involved in creating computer based multimedia pieces that combine photographic and video imagery along with original sound compositions. His work also includes a series of documentary video works that are extensions of his work dealing
with contemporary American culture.
Education:
B.S., University of Wisconsin;
M.S., Institute of Design, Illinois Institute of Technology
Occupation:
Professor, Director of Electronic Media,
Digital Fine Arts Concentration,
The University of the Arts, Philadelphia.
Visiting Professor, School of Visual Arts, NYC (1987-93).
Visiting Professor, University of Illinois, Chicago (1981-82)
Resident Artist, Haverford College, Haverford, PA 2006
President, Digital Imagery Ltd.
Awards:
Guggenheim Fellowship - Photography 1972,
UICA research grant,
UArts Faculty Grants 1983, 1985, 1993, 1995, 2003
WYBE Philadelphia Stories 5 2005
Published images in the following books:
Photographic Possibilities, vol. 3
Art of the Digital Age,
Neo-Impressionism: Artists on the Edge,
Art of the Electronic Age,
Taken by Design,
Design Principles & Problems,
Photographing in the Studio,
The Complete Printmaker -Techniques/Traditions/Innovations,
Making Art Safely,
Philadelphia Images,
Digital Imagery; Digital Visions,
Photographic Possibilities, vol. 1
Introduction to Visual Literacy,
Drawing with Computers,
Photography,
The New Photography,
High Contrast,
Photography: A Handbook of History, Materials and Processes,
Frontiers of Photography,
The Art of Photography,
Selected Photographic & Digital Exhibitions:
82nd Annual International Competition: Photography, The Print Center, Philadelphia 2008
Interpretations: Photographs of the Haverford College Landscape, solo exhibition. 2006
Pre-emptive D'gustation: a mixed media instalation as part of the Operatioin Rapid American Withdrawal 1970 - 2005 exhibition Philadelphia.
"Taken by Design" Art Institute of Chicago, Illinois, San Francisco Museum of Art, Philadelphia Museum of Art.
Ninth New York Digital Salon, NYC,
IMAGINE 2001, Gävle, Sweden,
Photo 2001 & 2002, Monique Goldstrom Gallery, NYC,
Eighth New York Digital Salon,
Digital Landscape, Silicon Gallery, Brooklyn, NY;
Intersections, Silicon Gallery, Philadelphia;
CrossWaves Festival, Annenberg Center, Philadelphia;
Digital Vision-Digital Voice, Painted Bride Art Center, Philadelphia
(inter)Active: electronic art channels, Trenton State College;
Philadelphia Art Now: Artists Choose Artists, Institute of Contemporary Art, Philadelphia;
ARTIFICES, Paris;
Digital Image - Digital Photography, Dallas
SIGGRAPH Art Show, 1982, '83, '85, '86, '87, '91, '99, 2000;
International Painting Interactive 1992;
Art-in-Science V, University City
Science Center, Philadelphia;
New Spirit of Photography,
Fashion Institute of Technology, NYC;
Digital Visions, IBM Gallery, NYC;
Electra Exhibition, Musée d' Art
Moderne, Paris; PIXIM, Paris
Light7
Vision and Expression
Video Works:
Harmonizing, a 26 minute documentary of the doo wop group "The Emeralds" that originally formed in the mid-1960s. Selected to be part of Philadelphia Stories 5, and aired on WYBE, Philadelphia summer and fall 2006.
Electronic Poems a DVD consisting of seven visual/music works created from a complex panoply of multiple imagery and digital music.
FightNight, a twelve minute documentary of an evening of prize fights held in Philadelphia.
It consists of a series of interviews, fights, ring girls and associates of the game.
TATTOO 2, thirty minute documentary of the Second Annual NYC Tattoo Convention
TATTOO 3, a twenty five minute piece on the Third Annual NYC Tattoo Convention
COWBOY ACTION SHOOTING, a sixteen minute documentary of guns and nostalgia for the "Old West."
Contact:
Thomas Porett
DIGITAL IMAGERY LTD.
673 Aubrey Ave.
Ardmore, PA 19003
tporett@dimagery.com
dimagery.com
Related RSS Feeds