Profile Images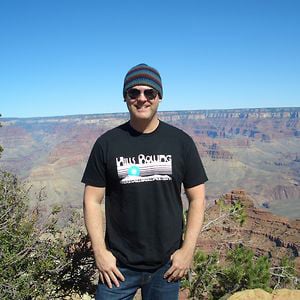 User Bio
I'm Trey McGriff and thanks so much for checking out my music, art, and films here on vimeo!
I wrote, produced, and directed a new Horror/Comedy film called GIFT THAT KEPT GIVING soon to be available on Blu-Ray Disc at GiftThatKeptGiving.com I also directed an award-winning Horror/Comedy Film, KURIOSITY KILLZ, now on DVD at KuriosityKillz.com selected for international distribution with Chemical Burn Entertainment and Wild Eye Releasing.
You may have heard some of my original music on NBC's Chiller TV, ID Investigation Discovery, Syfy, SHOWTIME, MTV's Real World, MTV's Undressed, World of Playboy TV with Playmate Lindsey Gayle Evans, Sirius Satellite Radio, Comcast TV, National Public Radio (NPR), Jagermeister Music Tour/CD's, Red Bull Films, PBS's RoadTrip Nation, and tons more.
Feel free to give some of my music (Hills Rolling, Whiskey Child, SomeWhere OutHere, and Frenzy) a listen!
itunes.apple.com/us/album/free-your-mind/id14063270
itunes.apple.com/us/album/land-of-peachez/id167653433
For Limited Edition MERCHANDISE designed by me, visit: WhiskeyChild.com/Merchandise
Related RSS Feeds