Tripler Army Medical Center
Joined

Location

Honolulu, Hawaii
Profile Images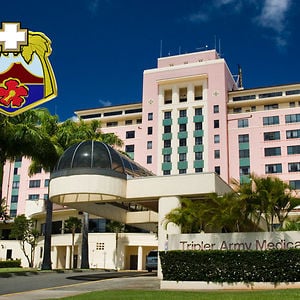 User Bio
Tripler Army Medical Center is the only federal tertiary care hospital in the Pacific Basin. It supports 264,000 local active duty and retired military personnel, their families, and veteran beneficiaries. In addition, the referral population includes 171,000 military personnel, family members, veteran beneficiaries, residents of nine U.S. affiliated jurisdictions (American Samoa, Guam, and the former Trust Territories), and forward-deployed forces in more than 40 countries throughout the Pacific.
Tripler Army Medical Center is the home of the Pacific Regional Medical Command, one of six geographically-based regional medical commands in the U.S. Army Medical Command. In addition to Tripler, the Pacific Regional Medical Command includes Schofield Barracks Health Clinic, Medical Activity – Japan, and the provisional Medical Activity – Korea. Soldiers of the Pacific Regional Medical Command are deployed in support of Operation Iraqi Freedom, Operation Enduring Freedom, and throughout the Pacific Theater.
Tripler Army Medical Center's public affairs office is responsible for collecting, fusing and distributing products that tell the Army's story.
By maximizing the distribution of the Army's public communications, messages and products we will better meet our obligations to inform the American public and our Soldiers about the Army.
We welcome comments and discussion about our photos, but we do ask that you follow a few guidelines when posting comments:
1) No profanity will be tolerated. Profanity in comments will result in immediate deletion.
2) No personal attacks or derogatory remarks will be tolerated.
3) Any type of repeated spam messages may be deleted at the discretion of the garrison's public affairs office.
Failure to follow our guidelines for commenting on photos may result in your comments being deleted without warning. We also retains the right to delete any comments that may not be covered by these guidelines.
Check us out on our other sites:
tamc.amedd.army.mil
facebook.com/TriplerArmyMedicalCenter
flickr.com/TriplerAMC
twitter.com/TriplerAMC
Questions? Call 808-433-5783.
Related RSS Feeds