Profile Images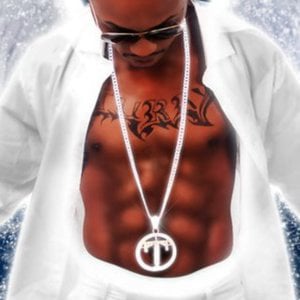 User Bio
Turay is an entertainer based out of the Ivory Coast (Cote D'Ivoire). He is a trailblazer in the Ivoirian R.B. and Hip Hop scene. Some would compare him to Usher and Michael Jackson and have called him the "Ivoirian Usher" due to his many talents, impressive dance moves, incredible charisma and off the chart swagger. He has opened for the following international superstars; Akon ,Singuila and Thierry Tham amongst many others as well as collaborated with many of his peers in Abidjan. Turay is constantly working and improving in all aspects of his career, which he's now looking to take to another level.
Toure Mohamed Oumar Médéric wenceslas a l'état civil et Turay Mederic pour les communs est ne le 28 septembre 1979 en côte d'ivoire à Abidjan. A l'âge de 4ans, il part aux Etats unis et revient en Afrique a 16 ans. Michael Jackson et sans oublier Tupac Shakur sont ces idoles et dans son style musical et son feeling se retrouvent chacune de ces deux superstars. Longtemps comparé a usher Raymond par son look et style et charisme sur scène il demeure une vrai coïncidence entre c deux artiste sur scène vu qu'ils sont la même idole Michael Jackson. Aux USA turay participe aux concerts inter - écoles à magruders hight school et aux Rochambeau hight school « a washington dc » Il profite de son séjour pour faire certains titres tels que « turay et feeling all alone ». De retour a Abidjan il écrit les autres titres et sort son album en fin 2003 « ma route est longue ' une légende est née ' dont un titre dédié à sa mère intitulé « ma route est longue » et A travers lequel, il rend hommage a toutes les mères, ce qui lui sert de titre promo puisqu'il fut.le premier clip de son album. « J'aime surtout la manière de développer les thèmes avec les rimes et la mélodie » dit il chaque fois qu'on lui demande ce qu'il pense du rap ce qui ne nous étonne pas surtout qu'il ajoute toujours à la suite « si je n'étais pas artiste je serais avocat ou architecte » on n'oublie pas de parler de son immense talent en dance vu ses chorégraphie qui laisse personne indifférent depuis son jeune âge , et qui surprend plus d'un a chaque spectacle.
Dans sa campagne pour le hip hop turay ne dort pas sur ces lauriers, il participe à plusieurs Sound system a Abidjan comme à l'intérieur du pays de la cote d'ivoire , il se lance aussi dans la participation aux concerts tel celui des 10ans des MAM avec à l'affiche, Singuila, Tonton david, et plusieurs ministres du mouvement hip hop national comme international ce qui le conduit à une nomination en 2005 dans la catégorie meilleur artiste rap en cote d'ivoire et sur la chaîne MTV base africa. « La particularité de cet artiste c'est qu'il est très talentueux dira une autorité du showbiz ivoirien car il est artiste dans le sang, il chante, il danse et il est artiste plasticien. » Notons que turay a cause de son style et son talent a sens sesse de fan grandissants de jours en jours sur la cote d'ivoire et l'Afrique et bientôt le monde ce que disent après prospection, nombreuses de ces fans d'où notre compréhension quant à son choix au niveau de ces idoles la. Comme l'a dit l'autorité du showbiz ivoirien, Médéric est un passionne d'art, il crée de nombreuses .œuvres d'art appréciées par les connaisseurs et même les non connaisseurs, ne serait ce que par la beauté et l'amour qu'on ressent rien qu'à l'admirer et admirer ces œuvre d'art la légende continue ...
Related RSS Feeds