Ultima Productions
Joined
Profile Images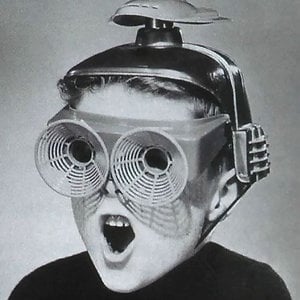 User Bio
Welcome to the Ultima Vimeo page, I'm a freelance Show Designer / Technical & Creative Director / Systems Programmer in the Live Music and Visual Arts fields. Ultima Productions is the vehicle through which I run my business, it serves as a way to consolidate the various skills and know how I have gained during my time in the music, events, touring, and visual arts industries, and represents the various services I am able to provide.
These include:
- Show Design and Realisation for Touring Acts, Events, Clubs & Festivals
- Creative and Technical Direction of Visual Art Projects
- Design of Audio Reactive Video & Lighting Systems
- Design of Interactive Audio/Visual Midi Control Systems
- Touring Technical Services including Media Server Programming, Operating & live Visual Mixing
- Midi Sequencing and Audio/Visual Synch
- Midi and Interactive Data Flow Programming
- 3D/CAD Design
- Production Management Services
- Tour Management Services
Through the experiences in those fields and the various projects I worked on, I have been fortunate enough to develop many friendships and relationships with talented people from all sorts of corners of the industry. Ultima is now growing to represent this network of Artists, Designers, Engineers, Developers, Producers, Directors, Managers,Technicians, and Visionaries which I frequently collaborate with and who are always happy to join forces to deliver generally very ambitious but equally rewarding projects. Our philosophy is to produce quality over quantity, focusing on one major project at the time, and only participating in projects that are willing to push the boundaries, experimenting with new technologies and techniques, and that are aimed at inspiring the audience with a positive message.
Below are some links to videos and pictures of recent projects Ultima has been involved with.
For a more detailed portfolio of my work, please link with me here
linkedin.com/pub/giani-fabricio/10/86/22a
Feel free to write me a message if you are interested in what I do, I'm happy to answer questions on the shows and systems I design and share that knowledge to help you with your Art and projects. Similarly if you have some great bit of Art or Technology you think might interest me, feel free to share it! I've seen great friendships and collaborations start that way :-)
Related RSS Feeds