Profile Images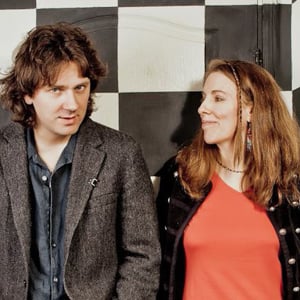 User Bio
Ummagma is Alexx Kretov & Shauna McLarnon, a Ukrainian-Canadian duo delivering a harmonious eclectic potpourri of alt pop, dreampop, post-rock, post-punk, ambient/ethereal, shoegaze and space rock, blending sublime resonance, beats and rhythm to create dreamy soundscapes. McLarnon's delicate airy gossamer-like vocals often draw comparisons to Elizabeth Fraser of Cocteau Twins fame with glimmers of Stereolab, The Sundays, Curve, Nathalie Merchant and Slowdive. Kretov's spellbinding potion of guitar, vocals, synths, beats, programming & effects create an impeccable soundscape with elements of Pink Floyd, Peter Gabriel, Bill Nelson and Brian Eno to help the listener take flight.
Ummagma simultaneously released TWO debut albums: "Ummagma" and "Antigravity" (July 2012) available for download at ummagma.bandcamp.com ~ You can also stream it, along with our "Lama" LP (released May 2014) at soundcloud.com/ummagma
Ummagma won the 2013 Alternative Eurovision for Ukraine, from amongst 21 countries, and received 2 awards at the 2013 Australian Independent Music Video Awards (Best Pop Video International and Best East European Video), as well as a full-page spread in Rolling Stone Russia.
Related RSS Feeds
Recent Activity
Brilliant work! Thanks so much for creating this lovely ethereal escapade of a film :)