Urreola Film
Joined

Location

San Diego
Profile Images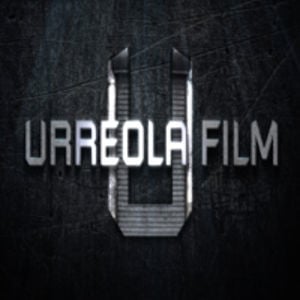 User Bio
The lights dim and the audience goes quiet, two figures dance on screen, a timeless moment.
Urreola Film strives to bring you the very best in Films, Web Series, & Music Videos. Focusing on story first.
We humbly welcome you into our dreams...
For Bookings, Inquires, or General Questions & Comments, Contact us at:
UrreolaFilm@hotmail.com
Visit Our Website:
Urreolafilm.com
Youtube:
youtube.com/urreolafilm
Facebook:
facebook.com/UrreolaFilm
Related RSS Feeds
Urreola Film does not have any videos yet.
Recent Activity
My links http://uid.me/igor_besschastny#

Hi, I'd be willing to contribute something. What timescale are you working on? If you want to see some examples/ideas/thoughts look here: soundcloud.com/skylander-1 youtube.com/user/littleal39 Regards, Alex

If I can make music with my mouth, is it usable for composers? what should i do to make it usable? i can make good music for any animation, film in short time.

Hi Raul, Liking the sound of your project. I am a cinematic orchestral composer, check out some of my work and see what you think. Peace J Link: https://soundcloud.com/james-merryweather

Hell Raul, You can find some of my works which are mainly orchestral. I'm highly interested in your project. Enjoy ! Lien: https://soundcloud.com/mehdi-charaf

As you peruse your options, consider my work- I'm easy to work with- loads of examples at: www.steveyeager.com Thanks

Hi Raul, Here are some demos of my work. Get in touch if I can be of any help. Link: http://www.adammichaelweldon.com/music.html

Hello Mr. Raul These are some links of my recent projects: https://soundcloud.com/nassef-1/1919-1 https://soundcloud.com/nassef-1/frorbidden-fruit Also you can check my website: www.mohamednassef.com Regards Link: https://soundcloud.com/nassef-1