Profile Images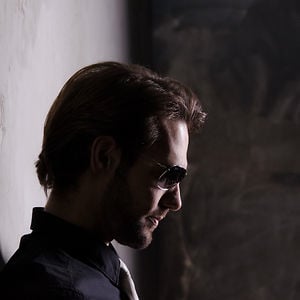 User Bio
Georgie was born on Canadian soil but he was raised in Greece, his family's native country. His story begins in Larisa, where he grew up working in and eventually managing his family business. After graduating from high school he studied Accounting in trade school and served in the Armed Forces of Greece.
At a young age, Georgie found refuge in cinema. It is estimated he watched over 8,000 movies by the time he was 18 years of age. Film was not only a retreat for him but it also proved to be a helpful method in learning the English language.
His life was in Greece, but he couldn't deny the feeling he was meant to be somewhere else, that he was destined for a different life. So it was in 2006, that Georgie followed that feeling back to Canada. His journey first took him to Banff, Alberta then onto his place of birth, Calgary. Here, he explored the world of modeling and discovered his natural ability to connect with the camera. His modeling led him to his first opportunity to play a small part in a film. The experience of working on the set of a film production and seeing actors in their element is what triggered Georgie's curiosity for acting.
That curiosity developed into a passionate pursuit to study the craft of acting. His determination led him to Vancouver and through the doors of the William Davis Centre at Vanarts. Since then Georgie has dedicated every waking minute to acting, and to working with and tirelessly helping those within his acting family.
After graduating with honours from the full-time acting program at William Davis, Georgie wasted no time making his mark. He has been cast in numerous lead and principal roles in student and independent film projects. He is also the lead in a web series, and has worked on various TV projects.
He is presently represented by Dorothy Szymanska at Collingwood Management and is proud to have dual citinzenship in Canada and Greece making him eligible to work both in Canada and the European Union.
It is Georgie's unwavering commitment to his passion that got him here today, but it is this city, and the people in his life that have made him realize, this is where he was always meant to be, this is home.
-written by C.A.
Related RSS Feeds