Profile Images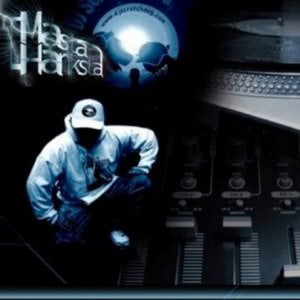 User Bio
Masta Hanksta (born 3 March 1969) is the performing name of Henry Rivas a Mexican-American DJ, Composer and Artist of many mediums.
Henry AKA Masta Hanksta was born and raised in Northern California and is one of the most influential DJ's of his time. A true pioneer in the Dj game with over 27 years of music experience. Hanksta was one of the youngest DJ's to hit the streets in 1982.
Growing up poor in San Francisco's Mission district in Early 70's Hanksta Parents his six brothers and two sisters struggled in in a two bedroom apartment. until his Father Julian Rivas a migrant farm worker saved up enough money to buy a house in Daly City Where Hanksta would spend most of his childhood.
He began his record collection in 1977 when he was just 8 years old. Hanksta would walk to a near by Record Factory outlet with his older brothers and spend his weekly allowances on a 45" records.
In 1982 He heard a Disc Jockey on the radio by the name of Cameron Paul from a local station called KSOL. That is when Hanksta first realized he wanted to be a DJ. He began to experiment with his record collection using his mothers old turntable which was built into the cabinet.
His first gigs where garage parties for a local gangs in his neiborhood. He would use a wooden Sanyo turntable and a dual cassettes deck player attached to a radio shack mixer.
Hanksta and one of his brothers began charging 50.00 a gig they soon saved up for better equipment and in 1985 they purchased there first pair of Technics SL-1200 turntables along with a Numark Mixer which he still uses to this day.
Working under the name MOB productions (Masters of Beats) Such famous DJ names like Dj Qbert and Mix Master Mike DJ Chuey Gomez AKA ChuDog from the California music channel have attended some of Hankstas gigs and have played at some of His wild and outrages house parties.
At the age of 15 Hanksta would become one of the youngest DJ's in Northern California to perform in some of San Francisco's premiere bars and nightclubs. Hanksta once dominated the DJ Scene in Northern California with as much as three bookings per day. He refused to join the battle scene but remained on top for most of his career. Hanksta fell a victim to drugs and alcohol and was forced to step away from the Club scene.
Hanksta graduated from Jefferson High and in 1987 and obtained his bachelor degree in Computer graphics in 2002 from the Academy of Art in San Francisco.
After taking a 15-year break from DJing to find himself he now lives in Los Angeles with his beautiful wife and four children. He is totally rehabilitated and ready to take on the world.
Hanksta has only been back on the scene for several months and has already received offers from some of Los Angeles top promoters to DJ at some of LA's top nightclubs. Besides being a DJ Masta Hanksta is also a computer artist, Turntablist,percussionist,pianist and a prodigy of this day and age.
Be on the look out for Hankstas new book The Adventures of DJ Scratchdog© and Mix Master Meow©
Related RSS Feeds
Henry Rivas does not have any videos yet.