Joe Zamecki TX American Atheists
Joined

Location

Austin, Texas
Profile Images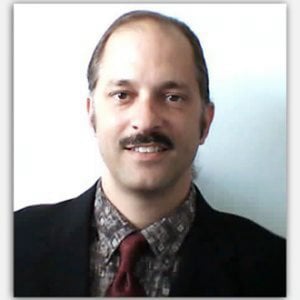 User Bio
Joe Zamecki is an ex-Catholic turned Atheist since 1983, who has lived most of his life in Texas. He served three years in the Texas National Guard as an MP, and studied psychology at Austin Community College. He's an Austin musician with over a dozen years experience playing in blues bands, rock bands, country-rock bands, and a cover-band. He also does volunteer cleanup work in his neighborhood, in conjunction with the Austin Code Enforcement Department, which has resulted in several city-inspired property cleanups.
Joe worked for American Atheists for eight years, starting in Austin and then in New Jersey, then went on to serve on the board of directors of the Atheist Community of Austin and became editor of its newsletter, Atheist Community News. In 2005, Joe was awarded the American Atheists Meritorious Service Award at the American Atheists National Convention in Philadelphiam and in 2008 he was awarded the 2008 State Director of the Year Award at the American Atheists National Convention in Minneapolis. Joe has been a Life Member of American Atheists since July 4th, 1997. He now serves as Texas State Director for American Atheists, in just the right city, Austin.
Joe has also been interviewed and quoted in the media several times. His words have appeared in:
The London Telegraph tinyurl.com/3kek33

the Columbia News Service
the Chicago Daily Herald
uga.edu/bahai/2002/020815-1.html
the Cybercast News Service
CNN
Newsmax.com
archive.newsmax.com/archives/articles/2002/7/15/160346.shtml
The Daily Texan
The Austin American-Statesman
tinyurl.com/5923b4
KLRU PBS 9 Austin
KTRH 740 News Radio Houston
WOAI Radio in San Antonio
Humanist Network News
humaniststudies.org/enews/?id=156&showAll=true
the Pflugerville Pflag

the Wall Street Journal online.wsj.com/article/SB122696699813835335.html?mod=googlenews_wsj
and the Tower News at Kean University.
He's appeared on:
he Ananda Lewis Show
the Infidelguy Radio Show
infidelguy.com
Answers in Atheism
answersinatheism.net/
Sacrebleu Live!
youtube.com/user/SacrebleuLive

New Jersey News12
and of course the Atheist Viewpoint atheists.org/media/Atheist_Viewpoint_TV_Show
and the Atheist Experience youtube.com/watch?v=_EXbYaZzZy4
Joe is also listed in the book "Who's Who in Hell" amazon.com/Whos-Who-Hell-International-Freethinkers/dp/1569801584
He's also posted a mess of Atheist/Freethought videos on Youtube
youtube.com/aajoeyjo
Also please check out
myspace.com/americanatheiststexas
Recent Activity
Joe Zamecki TX American Atheists does not have any activity yet.