Jesse James Body Wellness
Joined

Location

Phoenix Arizona 85016
Profile Images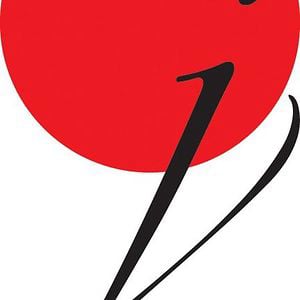 User Bio
My team of elite massage therapists work with you to optimize your performance. The Jesse James Method allows our customers to achieve impressive results in their life, while overcoming chronic pain from migraines, carpal tunnel, sciatic nerve issues and more. Our customers say that we exceed expectations, deliver predictable-reliable results and individualize their healing, every session.
We work with people who are ready to take their performance to the next level and would love working with you, your family, friends or business associates. You can begin your transformational bodywork experience by clicking on the SCHEDULE NOW button at JesseJamesMassage.com
WHAT IS THE JESSE JAMES METHOD™?
At its most fundamental, the Jesse James Method is about restoring your body to its natural perfect harmony, allowing you to experience your body with greater freedom, ease, strength, flexibility and joy. With the Jesse James Method, your body dictates the approach we take and the modalities we use, creating the Ultimate Bodywork Experience. No two Jesse James bodywork experiences are the ever the same.
The Jesse James Method utilizes the powerful benefits from many modalities. We rarely do a treatment using only one modality. Based on feedback from you and what our experienced hands intuit about where your body is out of harmony, we use modalities from:
Medical Massage
Deep Tissue Sculpting
Transformational Coaching
Tendon and Ligament Release
Chinese Cupping
Seated Shiatsu
Carpal Tunnel Release
Thoracic Outlet Release
Neck Release
Polarity Reflexology
Reflexology
Reiki
Swedish Massage
Trigger Point Therapy
Polarity
Myo-Therapy
Myofascial Release
Hot LaStone Therapy
Cold Stone Therapy
Energetic Acupressure
Rock and Unlock
Cranial Unwinding
Low Back Pain Release
Breath Awareness Coaching
Yoga Therapy
Muscle Memory Release
Postural Analysis
Polarity
De-Armouring
Corporate Chair Massage
Lymphatic Massage
Ayurvedic Massage
Aromatherapy
Polarity ~ Autonomic Nervous System
Neuromuscular ~ Analysis and Re-education
The Jesse James Method begins with a three, five or ten session signature series of bodywork, each session building on the progress made in the previous session.
Related RSS Feeds
Recent Activity
Jesse James Body Wellness

tagged

Knee Injury Testimonial - Jesse James Body Wellness

with

JJBW

,

Jesse James Body Wellness

,

Arizona

,

Phoenix

,

Massage

,

Bodywork

,

Recovery

,

Heal

,

Massage Therapy

,

Therapy

,

Treatment

,

Health

,

Body

,

Natural Medicine

,

Holistic

,

Naturopathy

,

Alternative Medicine

,

Meditation

and

Chinese Cupping