Ezcaray International Seating /
Joined

Location

Ezcaray, Spain
Profile Images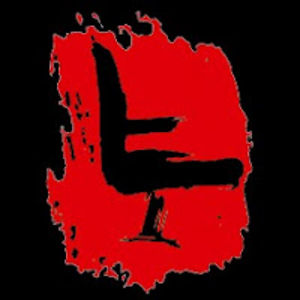 User Bio
Manufacturers and installers of seats for assembly halls, auditoriums, cinemas and theaters. We work worldwide for over 60 years.
Application engineering and product development for multipurpose rooms. Installing telescopic stadium seating (TTEZ System) and dynamic media and other rail system (SACER). Technical support to architects and designers. Custom designs and solutions tailored to all types of customers.
----------
Fabricantes e instaladores de butacas para salones de actos, auditorios, cines y teatros. Trabajamos en todo el mundo desde hace más de 60 años.
Aplicación de ingeniería y desarrollo de productos para salas polivalentes. Instalación de butacas en gradas telescópicas (Sistema TTEZ) y medios dinámicos en carriles y otros (Sistema SACER). Apoyo técnico a arquitectos y diseñadores. Diseños a medida y soluciones adaptadas a todo tipo de clientes.
Manufacturers and installers of seats for assembly halls, auditoriums, cinemas and theaters. We work worldwide for over 60 years.
----------
Nous sommes fabricants et installateurs de sièges pour salles de réunion, salles de spectacles, cinémas et théâtres. Nous travaillons dans le monde entier depuis plus de 60 ans.
Ingénierie d'application et développement de produits pour salles polyvalentes. Installation des sièges de stade télescopique (TTEZ System) et des médias dynamiques et un système de rail (SACER). Soutien technique aux architectes et designers. Des dessins personnalisés et des solutions adaptées à tous les types de clients.
----------
Hersteller und Installateure von Sitzen für die Montage, Hörsäle, Kinos und Theater. Wir arbeiten weltweit seit über 60 Jahren.
Anwendungstechnik und Produktentwicklung für Mehrzweckräume. Installieren von Teleskop-Stadion Sitzplätze (TTEZ System) und dynamische Medien und andere Eisenbahnsystems (sacer). Technische Unterstützung für Architekten und Designer. Individuelle Designs und Lösungen für alle Arten von Kunden zugeschnitten sind.
----------
Produttori e installatori di poltrone e sedie per sale di montaggio, auditorium, cinema e teatri. Lavoriamo in tutto il mondo per oltre 60 anni.
Ingegneria di applicazione e sviluppo di prodotti per le sale polivalenti. Installazione di posti a sedere dello stadio telescopico (TTEZ System) e dei media dinamici e sistema ferroviario altro (SACER). Il supporto tecnico ad architetti e designer. Progetti personalizzati e soluzioni su misura per tutte le tipologie di clienti.
----------
Somos fabricantes e instaladores de cadeiras para salas de reunião, auditórios, cinemas e teatros. Trabalhamos em todo o mundo há mais de 60 anos.
Engenharia de aplicação e desenvolvimento de produtos para salas polivalentes. Instalando o cadeiras do estádio telescópico (TTEZ System) e meios de comunicação dinâmicos e sistema ferroviário outro (Sacer). O suporte técnico para arquitetos e designers. Projetos personalizados e soluções sob medida para todos os tipos de clientes.
----------
Мы являемся производителями и установщиками мест для актовых залов, аудиторий, кинотеатров и театров. Мы работаем по всему миру уже более 60 лет.
Инженерных приложений и разработка препаратов для многоцелевых помещений. Установка телескопических сидений стадион (TTEZ System) и динамические средства массовой информации и другие системы железнодорожного транспорта (Sacer). Техническая поддержка для архитекторов и дизайнеров. Индивидуальные проекты и решения, предназначенные для всех типов клиентов.
----------
ونحن المصنعين والتركيب من المقاعد للقاعات الجمعية والقاعات ودور السينما والمسارح. ونحن نعمل في جميع أنحاء العالم لأكثر من 60 عاما.
هندسة تطبيق وتطوير المنتجات لغرف متعددة الأغراض. تركيب مقاعد الاستاد تلسكوبي (TTEZ النظام) والوسائط الديناميكية وغيرها من نظام السكك الحديدية (الكهنة). الدعم التقني إلى المهندسين المعماريين والمصممين. العرف تصاميم وحلول مصممة خصيصا لجميع أنواع العملاء.
Recent Activity
Ezcaray International Seating / does not have any activity yet.