Freddy Locks
Joined

Location

Lisboa
Profile Images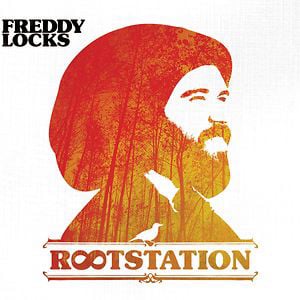 User Bio
Frederico Oliveira a.k.a. Freddy Locks, nasceu no bairro de Alvalade em Lisboa no dia 9 de Dezembro de 1977. Faz parte de uma geração que fez história na cena punk-rock portuguesa na qual estão presentes nomes como Censurados, Ku de judas, Tara Perdida, Dalai Lume, etc, tudo bandas que nasceram ou que vieram do mesmo bairro de Alvalade e com quem Freddy partilhou muitos momentos da sua juventude.
Freddy começa a tocar música numa banda punk aos 17 anos e, nessa altura, estava completamente empenhado no movimento anarquista e Okupa de Portugal e Espanha. Foi no verão de 1995 que, após uma série de experiências que mudaram a sua vida para sempre, encontra o seu caminho por influência de lugares e pessoas que conhece através da música reggae. Freddy Locks (compositor/ vocalista/ guitarrista) começa a escrever canções e a tocar reggae em 1997, altura em que tinha acabado o 12º ano da escola e passa 2 anos a viajar à boleia, tocando viola em todos os lugares por onde passa e no Metro de Lisboa.
Em 1999, forma a banda Nature e junta-se aos 20 pás 8, em ambos os casos como vocalista principal e guitarrista. Com estas bandas Freddy tocou em varias casas okupadas e eventos anarquistas, especialmente com "20 pás 8" cujo som e mensagem era descrito pelos fans como "reggae-punk".
Os Nature acabam em 2001 mas os 20 pás 8 duram até Julho de 2003 e nesse período de tempo dão cerca de 50 concertos de norte a sul do país e até em Espanha.
Num dos concertos dos "20 pás 8", Freddy conhece Asher Guardian, produtor\músico\técnico e amante do Reggae há mais de 20 anos. Asher vive em Portugal há 12 anos e tem estado sempre ligado à música fazendo gravações e trabalhando como técnico de som para várias bandas.
Em Fevereiro/Março de 2003, Freddy Locks aceita o desafio de Asher para a gravação de um álbum em casa deste onde gravam instrumentos, misturam e masterizam uma maqueta, apenas com um gravador Roland. Dez meses depois surge o resultado desta primeira experiência, de forma surpreendente a maqueta chega à Família Fazuma, que a aceita de forma entusiástica, contribuindo inclusive com uma pagina web dentro do seu site, para a divulgação do projecto.
Este disco, totalmente independente, chega às mãos de Henrique Amaro da Antena 3 e passa a marcar presença assídua no seu programa "Portugália" o que dá origem ao convite para a gravação do "3 Pistas", um concerto acústico de 25 minutos transmitido para os ouvintes da rádio nacional. Para além disso, a música "Wake Up" foi nomeada Canção do Ano pelo programa "Radio Fazuma" da Antena 3 e é esta mesma música que é incluída na primeira compilação de reggae editada em Portugal, a "Copa Reggae".
Ainda em 2004, Freddy forma a banda "Poormanstyle". Quer com a sua banda "Poormanstyle" ou com o soundsystem "Dub Tender Hi-Fi", Freddy Locks partilhou o palco com Sly and Robbie, Skatalites, Max Romeo, Skaparapid, entre outros.
Em 2006, Freddy começa o seu projecto a solo e grava o álbum "Bring up the feeling", pela editora "Gumalaka", a primeira editora independente de reggae em Portugal. O álbum foi nomeado "Álbum do Ano" através duma votação nos sites "Sunshine Reggae" e "Zona Reggae". O single "Bring up the feeling" entra para a playlist da Antena3 onde chega n.º1 da tabela dos temas mais pedidos pelo público. O videoclip da mesma canção entra também na playlist da MTV Portugal. Este álbum é referenciado pela crítica como uma prova do amadurecimento da música reggae feita em Portugal.
Um ano mais tarde, Freddy Locks foi um dos 13 artistas seleccionados para tocar no 13º aniversário da Antena 3 e é o único artista reggae presente na compilação "Novos Talentos Fnac" editada em Junho desse mesmo ano.
Em 2008 Freddy toca no Festival Med em Loulé e no Festival Mestiço na Casa da Música, no Porto, e faz uma digressão por Portugal com novos membros na banda.
Freddy Locks recebe a dádiva de colaborar com o produtor canadiano "Dubmatix" na produção de um EP intitulado "Freddy Locks meet Dubmatix: Power Ep". Esta produção luso-canadiana traz consigo uma versão reggae (remix) e outra dubstep do tema "Power" do disco "Bring Up The Feeling".
No seu curriculum musical, Freddy conta ainda com a participação no projecto "Underground/Overground", uma iniciativa promovida pela MTV, RTP, Antena3, Jornal Metro, Abraço e GADS, para assinalar o Dia Mundial Contra a Sida; participa na compilação "Acorda", destinada a ajudar o departamento infantil do IPO de Lisboa, com os temas "Playing Inna Subway" e "Wake Up" e participa na compilação "Bota Sentido", da editora "Mantarrota".
Para além disso, participou em dois temas do novo álbum dos "Double MP" e está envolvido em parcerias com os "Nigga Poison", "Dj Nelassassin" e "Tony Moka".
Em 2010, Freddy lança o álbum "Seek Your Truth", álbum que veio comprovar o amadurecimento de Freddy enquanto compositor, musico e cantor. Este disco marcou também a mudança de sonoridade para um ambiente ainda mais "roots" e místico com a entrada de uma secção de metais e com o baixo e bateria a serem gravados em simultâneo.
A qualidade deste álbum "Seek Your Truth" teve direito a critica na revista alemã "Irie Up" que tem edição para todo o mundo. E o reconhecimento do trabalho de Freddy começou ser cada vez mais reconhecido internacionalmente o que lhe permitiu em 2011 entrar na compilação norte-americana "Dread & Alive-Lost tapes vol 2.", ao lado de nomes consagrados do reggae mundial, como "Kiddus I", "Bunny Rugs" ou "Mutabaruka" e também entrar na compilação "KINDAH" , que junta talentos emergentes do reggae internacional.
2012 é o ano de edição de "Rootstation", novo álbum a ser lançado em Abril e que vai revelar ainda mais a magia de Freddy Locks.
-------------------------------------------------Inglês-----------------------------------------------------
Freddy Locks is a Portuguese songwriter that loves Roots Reggae. In 2007 he had his debut album reaching #1 on Portuguese National Radio Chart and his video on high rotation on MTV. Something rare for a reggae artist.
Born in 9th December 1977, Frederico Oliveira belongs to a generation of musicians
that came from the area of Alvalade, a Lisbon city area wich made history in the punk-rock music scene in Portugal.
Freddy begins to play music in a punk band by the age of 17.
At that time he was commited to the anarchist and occupation movements in Spain and Portugal.
In the summer of 95 he has a few experiences that changed his life, in his words:
"...In that summer i found my infinite light, the secret of positive reality. The thing that people call "god" and lives inside every living being.
This happened after i felt the many revelations in places I've been, people i met and... Reggae music".
After this, Freddy starts writing his songs and playing in Lisbon´s Subway. Although his background and message was anarchist, he sounded as a reggae singer.
In 1999 he forms the band Nature and joins 20 pás 8. In both cases as a lead singer and guitar player. With these bands, Freddy plays many concerts in occupation sites
and politic events, specially with 20 pás 8, which sound was described by the fans as "reggae-punk". This band ended in 2003. In 2004, Freddy forms the band Poorman Style.
They get to play supporting reggae legends "Sly & Robbie". In the same year Freddy records his first solo album, with german reggae producer Asher G, called "Roots Rock Struggling".
This record was made with no label support, but reaches Portuguese national radio Antena 3 and the song "Wake up"
was named "Song of the Year" by the Reggae Show "Radio Fazuma".

In 2007 Freddy releases the record "Bring up the feeling" on the first indie/reggae label in Portugal called Gumalaka.
This record was named the Reggae album of the year by the specialized media. It´s single was on Antena3 playlist and reached the #1 position on this radio´s Chart.
The video of the same song was also supported by MTV Portugal. Touring Portugal during 2008, playing in the two of the most important world music festivals
in Casa da Música in Porto and MED Festival in Algarve, and introduced new musicians to his band, The Groove Missions.
2009 was a very positive year for Freddy Locks & The Groove Missions, in February they had a memorial concert in Porto opening for Jamaican roots band "The Gladiators" and ended in November to make 2 concerts with "The Congos", also a historical roots reggae band from Jamaica. In August Freddy made a concert in the biggest music festival in Portugal "Sudoeste summer festival".
Album " Seek your Truth" was released in April 2010 for Portugal and with digital edition support by Dubmatix. Growing very slowly Freddy's solo career reaches a new level with this new album, from the recording and sound quality to the message "Seek Your Truth" is the image of almost 15 years of learning and working the details to do really magical reggae music. Touring Portugal and having radio support from national radios "TSF", "Radar" & "Oxigénio", Freddy continues spreading his melodic & spiritual reggae.
2011 Feddy was touring Portugal and had 2 important shows wich were to play on same stage with reggae legends "The Congos" and "The Abyssinians" in a memorial concert in Abril and in June he played in the "Sumol Summer fest" in Ericeira, sharing the stage with names like "Alborosie", "Fat Freddy's Drop", "Nneka" and "S.O.J.A".
2012 is the year of "Rootstation", new album to be released in April. This Album is to be a new step for Freddy's carreer has he took the production of all the album and shows he's acustic side as well as "Dancehall DJ", be prepared for this timeless roots and spiritual life experience.
Discography :
Albuns/Singles
2004 - Freddy Locks & Asher G. – "Rootsrockstruggeling" album (independent release)
2007 – Freddy Locks – "Bring up the Feeling" album(Gumalaka recs.)
2007 - Freddy Locks – 7'' Fazuma /dub version(Gumalaka recs)
2009 - Freddy Locks meets Dubmatix – Power ep (renegade media/Dubmatix)
2010 - Freddy Locks – "Seek Your Truth" album (Vachier & Associados/renegade media)
Compilations
2006 - "Copa Reggae" (Different world recs) (portugal)
2006 - "Bota sentido" (Matarroa recs) (Portugal)
2010 - "Dread & alive – Lost tapes vol.2" ( USA)
2011 -"Reggae 4 life" (with song "Crazy I" remixed by mad Professor) (Brazil)
2011 -"Dread & Alive/island stage - Kindah"
Related RSS Feeds