Profile Images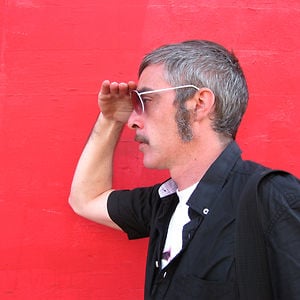 User Bio
IGNACIO GALILEA
galileaperformance.com
Born in Madrid, he obtained a degree in Illustration Techniques from the Madrid School of Applied Arts and Crafts and started out as a draftsman and illustrator, founding independent comic publishing house "Produkziones Infinitas". Since 1992 he has developed his career as a painter exhibiting his work in different galleries in Spain, Italy, Belgium and Lima (Peru). As a performance artist he was a member of Ritual Art Company "Odelot", and co-founder of "Mudanzas Contemporaneas" performance-art group in public spaces. Nowadays he is on tour with "Hipermembrana" (Mechatronic Performance) by Marceli.li Antunez Roca. In addition he has taken part in challenging projects and festivals including the Contemporary Art Museum (Naples), Art Futura 07 (Barcelona), Ex Teresa Arte Actual (Mexico DF), MoisMulti (Quebec), 3rd International Meeting "Art is Action 09" (CDN Madrid), Artpotheek (Brussels) and Overtoom 301 (Amsterdam)….
castellano_
Estudiando en las Escuelas de Artes y Oficios n°1 y 10 de Madrid, comienza su carrera como dibujante e ilustrador. Co-fundador del sello editorial independiente de comic Produkziones Infinitas. Como pintor desde 1992 expone en distintas galerías en España, Italia, Bruselas y Lima (Peru). Como performer ha formado parte en la compañia de Arte Ritual "Odelot" durante tres años. Es co-fundador junto con Julius Mirlo del grupo de intervenciòn en espacios pùblicos "Mudanzas Contemporáneas". Actúa como performer con Marcel•lí Antúnez Roca en la gira de "Hipermembrana".
Ha participado como artista de acciòn en numerosos encuentros y festivales como por ejemplo; Contemporary Art Museum (Napoles), Art Futura 07 (Barcelona), BEM 07 (Burgos), La Fabrika (Padova), Antic Teatre (Barcelona), MoisMulti (Quebec), III Encuentro Internacional El Arte es Acción 09 (CDN Madrid), Overtoom 301 (Amsterdam), Recyclart (Bruselas), ExTeresa Arte Actual (Mexico DF), MEM festival (Bilbao) ….
Related RSS Feeds