Davy DELMAS
Joined

Location

Cahuzac-sur-Vère, Tarn, France
Profile Images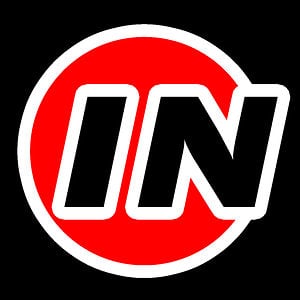 User Bio
In 1984, Our President Daniel Delmas invented the world's first electric pruning shears.
INFACO S. A. was then founded as a family business. In 1985, at the SITEVI international exhibition in Montpellier, Daniel Delmas won the Golden Palm Award for Best Innovation for his "ELECTROCOUP" electric shear; INFACO sold its first 500 ELECTROCOUP shears during the three-day viticultural trade show.
For the past twenty six years, INFACO has been dedicated exclusively to the manufacturing of the "Electrocoup" electronic pruning shear, designed for the pruning and lopping of vines, fruit trees etc.
More than 160,000 "Electrocoup" electronic pruning shears have been sold to date in France, England, Spain, Portugal, Germany, Italy, Switzerland, Belgium, the Netherlands, Norway, Austria, Poland, the Czech Republic, Slovakia, Hungary, Bulgaria, Croatia, Greece, Turkey, Morocco, Japan, Korea, Canada, U.S.A., Argentina, Chile, Uruguay, Paraguay, Australia and New Zealand.
Today, Mr. Daniel Delmas and his son Davy continue to run INFACO S.A.S, set up in Cahuzac-sur-Vère (Tarn, 81), with a staff of more than 74 employees who strive everyday to improve their tools in order to continue to satisfy their customers / users and earn their loyalty.
/////////////////////////////////////////////////////
En 1984, M. DELMAS Daniel fut le premier inventeur au monde du sécateur électrique. La société INFACO S.A. est créée à l'échelle d'une entreprise familiale.
En 1985 au SITEVI à Montpellier, Daniel Delmas (PDG d'INFACO) gagne la Palme d'Or de la meilleure innovation pour son sécateur électrique "l'ELECTROCOUP" ; pendant ces 3 jours de salon, INFACO S.A. vendra ses 500 premiers ELECTROCOUP.
Durant ces vingt dernières années, INFACO s'est consacrée à la fabrication exclusive des sécateurs électroniques (ELECTROCOUP), destinés à la taille de la vigne, des fruitiers et à l'élagage.
Plus de 160 000 ELECTROCOUP ont été vendus à ce jour en France, Angleterre, Espagne, Portugal, Allemagne, Italie, Suisse, Belgique, Pays-Bas, Norvège, Autriche, Pologne, République Tchèque, Slovaquie, Hongrie, Bulgarie, Croatie, Grèce, Turquie, Maroc, Japon, Corée, Canada, U.S.A., Argentine, Chili, Uruguay, Paraguay, Australie et Nouvelle Zélande.
Aujourd'hui, la société INFACO S.A.S, établie à Cahuzac-sur-Vère (Tarn, 81) est toujours dirigée par M. Daniel Delmas et son fils Davy, entouré d'un effectif d'environ 74 salariés qui s'efforcent jour après jour d'améliorer l'ELECTROCOUP afin de continuer à satisfaire et fidéliser leurs clients/utilisateurs.
Related RSS Feeds