Pietro Villani
Joined

Location

Los Angeles/New York
Profile Images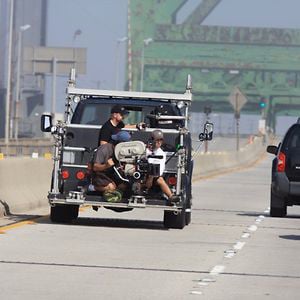 User Bio
Pietro began working in the film industry in the late 90's and has worked under some of the most accomplished cinematographers including Allen Daviau ASC, Bill Pope ASC, Paul Cameron ASC, and Steven Poster ASC, to name a few.
In Addition to his on-set experience, Pietro began his studies at Chapman University where he earned a BFA degree in Film and Television Production with an emphasis in Cinematography. After attending Chapman, Pietro was accepted to the American Film Institute (AFI) as a Cinematography Fellow and graduated in June 2004 with an MFA in cinematography. While at AFI, Pietro interned under the great Allen Daviau ASC (E.T., The Color Purple, Empire of the Sun).
Pietro has won awards for his films. He is the recent recipient for the 2012 Emerging Cinematographer Award from the International Cinematographer Guild. Besides this latest accomplishment in his senior year at Chapman, he won the prestigious Einstein Award (top filmmaker) along with the Best Cinematography Award. Outside of this he won best cinematography for the film "Papalero," and in addition has shot films that won festival awards, and commercials that won Addy's, Tellys, and communication awards. His film that he won the 2012 ECA for, "Carjack" also won the Audience & Grand Jury award for best live action short at 2011 Cleveland International Film Festival.
Pietro has shot features, commercials, documentaries, music videos, and over 50 short films. He believes strongly in collaboration and staying true to the story. He is a cinematographer whose motion pictures touch the hearts and minds of the viewing public. Some individuals enter the field of film for glamor or fame, and others for money. Pietro, very simply stated, wishes only to do what he loves, tell a story through the visual medium. Pietro currently resides in Los Angeles, California with his family.
Related RSS Feeds