tüdi label of reanimated goods
Joined

Location

Hamburg
Profile Images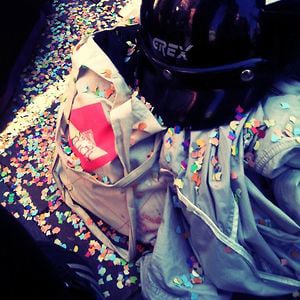 User Bio
We pack a sack for the Goodwill Store. But what exactly are we throwing away? Designs that have fallen out of their form, have simply gone out of fashion or things that just don't seem to fit any more. Couldn't one create something new out of these old clothes? Something that could appeal to the same person?
Don't we have favorite pieces in our closet, which we just can't throw away? Clothes that have always had a right of residence – because they remind us of something special – and jet are not worn. Wouldn't one want to reanimate precicely these favorite clothes to new life? Inorder to preserve the most valuable asset, the memories?
This is how tüdi – sweetheart or darling in East Frisian – came into existance. A Label giving the consumption aware consumer, the chance to dress individually, politically correct and ecologicaly reasonable.