loscorderos.sc
Plus
Joined
Profile Images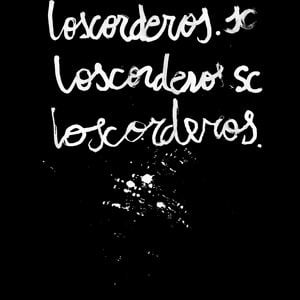 User Bio
Amb les seves creacions, loscorderos.sc indaga en la naturalesa de l'ésser humà. El seu llenguatge escènic no està basat en la paraula, sinó en la interrelació entre text i fisicalitat, amb la finalitat de trobar noves vies de narració amb les que arribar a mons extra quotidians, allunyats del simple retrat de la realitat. David Climent i Pablo Molinero, juntament amb Pilar López, creen la companyia l'any 2003. El seu primer treball, Crónica de José Agarrotado, rep el Premi Aplaudiment Sebastià Gasch al 2006. El seu segon treball, El mal menor, rep el Premi al millor muntatge teatral del Premi Unnim de Teatre. La seva darrera peça, El cel dels tristos, ha estat guardonada amb el Premi al millor espectacle del III CENIT i el Premi FAD Sebastià Gasch. El 2013 són sel·leccionats per formar part del projecte europeu modul-dance i impulsen una nova creació fruit de la col·laboració amb diverses cases de dansa europees.
---
Con sus creaciones, loscorderos.sc indaga en la naturaleza del ser humano. Su lenguaje escénico no está
basado en la palabra, sino en la interrelación entre texto y fisicalidad, con la finalidad de encontrar nuevas
vías de narración con las que llegar a mundos extra cotidianos, alejados del simple retrato de la realidad.
David Climent y Pablo Molinero, junto con Pilar López, crean la compañía en 2003. Su primer trabajo,
Crónica de José Agarrotado, recibe el Premio Aplauso Sebastià Gasch en 2006. Su segundo trabajo, El mal menor, recibe el Premio al mejor montaje teatral del Premio Unnim de Teatro. Su última pieza, El cielo de los tristes, ha sido galardonada con el Premio al mejor espectáculo del III CENIT y el Premio FAD Sebastià Gasch. En 2013 son seleccionados para formar parte del proyecto europeo modul-dance e impulsan una nueva creación fruto de la colaboración con diversas casas de danza europeas.
---
The work of loscorderos.sc consists in a series of studies on human nature. Their language on stage is not
based on words, but on the inter-relation of text and physicality, and aims at finding a new narrative, one
with which to arrive at extra-ordinary worlds, far removed from the simple portrait of reality. David Climent
and Pablo Molinero, together with Pilar López, founded the company in 2003. Their first work, Crónica de
José Agarrotado, earned the Premi Aplaudiment Sebastià Gasch in 2006. Their second work, El mal menor, was awarded the prize for the best theatrical production by the Unnim de Teatro Award. Their last piece, El cielo de los tristes, won the best show at the III CENIT and FAD Sebastià Guasch Prize. In 2003 the company is selected for the European project moduldance and starts a new creation in collaboration of several European dance houses.
Related RSS Feeds