Profile Images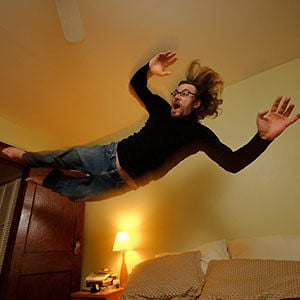 User Bio
Ken Cunningham is a multiple Gemini Award–winning director, privileged to have won Best Direction on an Animated Series in both 2010 and 2011 for Michael Eisner's animated sitcom "Glenn Martin, DDS". The project also won the 2010 Gemini for Best Animated Series, as well as receiving a 2009 Annie Nomination, alongside the Simpsons, for Best Animated Series, and a 2011 Gemini Nomination for Best Animated Series.
Other recent directing credits include the BravoFact short, "Zen and the Art of Distraction", Ken's first foray into writing, producing and directing live action. He also recently finished "Apple", his first dance film.
Other series credits include "Bob and Doug", an animated series based on the iconic Canadian hosers of SCTV fame, and "Busytown Mysteries", a series based on the books of Richard Scarry, winner of the 2009 CFTPA Award for Best Children's Program and nominated for the 2009 Pulcinella Award for Best Preschool Series at Italy's prestigious "Cartoons on the Bay".
Previous to his work in film and television, Ken spent 11 years as a professional dance artist, performing internationally with Canada's Royal Winnipeg Ballet, Le Fondation Jean-Pierre Perreault (Montréal), Toru Shimazaki Dance (Japan) and Dancemakers (Toronto), under artistic director Serge Bennathan.
He is currently in production on a short community based documentary, "The Lord of the Rink" and in development on "Bodies of Grace and Wisdom", a dance documentary/essay film celebrating the mature dance artist.
He lives in Toronto with his wife and daughter.
Related RSS Feeds