Profile Images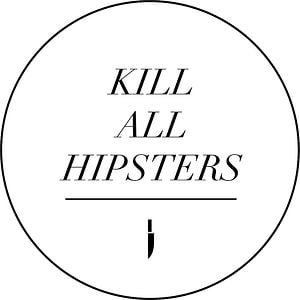 User Bio
Kill All Hipsters se creó en Lanús en diciembre del 2011 en la casa de Matías Maroevic, fotógrafo argentino, en la muestra de cierre de taller de fotografía de Guillermo Ueno. Nació como dúo acústico (entre Mailen Gayoso y Julieta Ruiz) que siguió tocando en inauguraciones de fotografía como el cierre de taller de Remisería Taller Fotografía en Pasto (Patio del Liceo) y ciclos underground en diferentes lugares recónditos de la ciudad (Casa Rosa, Isla Flotante, entre otros). Guillermina Satori se unió en batería meses después de haber conocido a Julieta Ruiz en una noche de casualidades causales; y por último, pero no menos importante, Victoria Elisa se unió a Kill All Hipsters en el bajo también meses después de haber conocido a Julieta Ruiz en una búsqueda por músicas mujeres para comenzar un proyecto de banda con demasiado girrrrrrl power.
♥
Kill All Hipsters was born in December 2011, in Lanús, Buenos Aires. More exactly, in Argentine photographer Matías Maroevic's house, when the exhibition of the photography workshop by Guillermo Ueno was being held.
It first began as an acoustic duet formed by Mailén Gayoso and Julieta Ruiz, who continued playing in various places. The duet performed at the gallery Pasto for the closing of Remisería Taller's photography workshop and in underground events that took place in the most hidden places of the city (Casa rosa, La isla flotante, among others).
Guillermina Satori joined the band as drummer a few months after having met Julieta Ruiz in a night full of coincidental causalities. And last but not least, Victoria Elisa, became part of the band as bassist. She had also met Julieta who had been looking for female musicians to start a band with increasing girrrrrrrrl power.
Related RSS Feeds