Save Gandarela
Joined

Location

Serra do Gandarela
Profile Images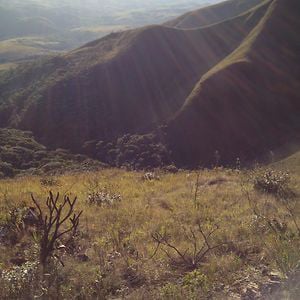 User Bio
Gandarela Mountain Range represents an ecological corridor area that has unquestionable hydric, paleontological and archaeological richness, as well as of flora and fauna. If it wasn't so, the region wouldn't appear in an area of permanent preservation in accordance to the environmental legislation, as being highly relevant to the economic ecological zone division and a main region on the documents pertaining to the State Institute for the Minas Gerais forests.
The technical proposal by the Instituto Chico Mendes de Conservação da Biodiversidade(ICMBio), dated September 2010, presents several biological, geological, hydrological, geomorphological, speleological, paleontological and historic-cultural attributes that justify the proposal to create the Serra do Gandarela National Park, located 50 Km from Belo Horizonte, in Minas Gerais state, Brazil.
Vale S.A. is the second largest mining corporation in the world and Brazil's biggest and most controversial private company. To the point that past April, the 1st 'Hit by Vale' International Meeting was held in Rio de Janeiro this year. Among the many cases in which communities point the finger at Vale for environmental damage, is that of Project Apolo, an iron mining enterprise in a mountain range that environmentalists demand must be preserved. According to Santa Bárbara Environmental Group's blog [PT]:
Vale extracts iron from Gandarela. In 2008 its productive ability grew with the purchase of the Apolo Mine, increasing the iron mining reserves of the state's so called ferriferous quadrilateral, in nearly 1 billion tons. Vale's plan is to unite Apolo's potential with Gandarela's Project resources. With Apolo's purchase, Gandarela resources will grow from 4 billion to 5 billion tons of iron ore. Apolo Project consisted in opening a mine with productive capacity for 24 million tons of iron ore per year, and building a plant to make use of raw materials in the districts of Caeté and Santa Bárbara, in the state's central region.
Related RSS Feeds