Mrs. Betty
Joined

Location

Germany North Rhine-Westphalia
Profile Images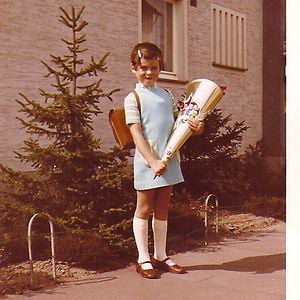 User Bio
If the day with swim begins and I drink tea for breakfast I'm happy sitting at the table. My bones are not necessarily the best, but I must see not my gray hair in the mirror. When I have a head in the ear I like listening music. In the waiting room I can just start a conversation from 0 to 100. For me, laughter is the most important medicine!
A few notes!
-The gut feeling is the best guide!
-Children's souls are so fragile!
-You can not choose relatives!
-1989 > 2011 tuna salad is my favorite salad!
-My hair are perfect in 5 minutes!
-Meditation is the key to inner peace!
-Soak up the Sun in the shade!
-1963 Was born > my bones 1943!
-Federal Youth Games are for me, "Freddy Krüger on the Elm Street"!
-The car is not a trash can but bringing people from A to B!
-Notes belong in the purse!
-Glass bottled water is healthier!
-Leopard look I don't like no matter where and how!
-Learned as a postman: "Dogs are faster"!
-Good-neighbourly relations is worth gold!
-Parents worry always!
-My spare change gets the cashier!
-Solid clothing gets more and more space in my closet!
-Morning tea - afternoon coffee!
-Everyone has a talent > try it out!
-Keep ground contact!
-Be frugal but not cheap!
-Friends should tell the truth!
Related RSS Feeds