Profile Images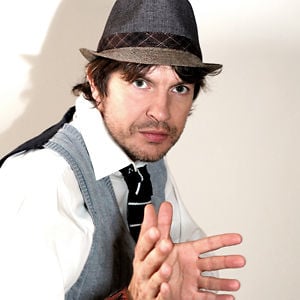 User Bio
Rene van Alphen, geboren (12 maart 1977 in Sluiskil gemeente Terneuzen) is een nederlandse kapper, schoonheidsspecialist en visagist.
Carrière
In de jongere jaren van Rene kreeg hij veel liefde voor de natuur, zijn vader leerde hem al op 7 jarige leeftijd al houtbewerking en biologisch koken is er met de pap lepel ingegoten. Zo leerde zijn moeder hem breien en schilderen. De creatieve opvoeding met respect voor alles wat eerlijk of natuurlijk is een goed draagvlak geworden voor een creatief imperium. Vroeger wilde hij een stropdassenwinkel openen, tot hij door een bekwaam kapper werd geknipt (Vidal Sassoon), het vormgeven, creëren en contact met mensen maakte dat hij besloot kappersvak te gaan volgen. Na zij kappersopleidingen in Nederland, Belgie en Engenland is hij werkzaam geweest in Breda, Gent en Rotterdam bij vooraanstaande kapperszaken.)
2001
In 2001 toen Rene terug kwam uit Londen, heeft hij een barbershop over genomen van Jaap Hoolboom op het Brabantplein in Breda. Hiermee is Rene in het bezit van de oudste kapsalon van Breda. De overname bood hem oude Belmont kappersstoelen aan. Daardoor is er nu een verzameling van 5 generaties klassieke kappersstoelen.*
2004
In 2004 opende Rene nog een Acoli Elite kapsalon en schoonheidssalon in Breda.
2008
In 2008 ook een kappersformule geopend die is geïnspireerd door de jaren 50. Hier is niet alleen rock and roll een belangrijk element maar het kleuren pallet en de swing van de fifties.
Eigen lijn
René Professional is in 2007 opgericht. Hij heeft na jarenlange ervaring in de kappersbranche gekozen om te investeren in cosmetica.
Related RSS Feeds