www.UyiAbraham.com
Joined
Profile Images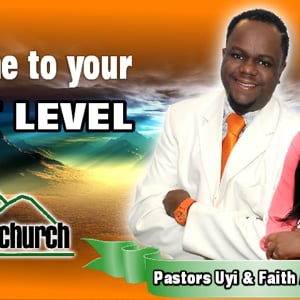 User Bio
Dr. Uyi Abraham is a man sent from God. He was born and raised in Nigeria and live in Atlanta in the United States. He was called into the ministry, ordained and started preaching since he was 16 years old.
As a Pastor, he is the founder and Senior Pastor of Elevate Church in Atlanta, Georgia a church he planted in 2010 with his wife with only one member. He is the author of best selling books such as Blueprint For Success and 21 Laws That Rule The world. He is a successful Entrepreneur, mentor, philanthropist, prolific speaker and trainer.
AS a Coach, Dr. Abraham has mentored and coached hundreds of individuals, professionals and ministers to attain higher levels of Success and Significance in their respective fields and dreams. He is a Success, Leadership and Personal development Coach. He is the founder of Pleroma Network, visit at PleromaNetwork.com
As a Teacher/Educator: Dr. Abraham's purpose in life is to inspire the greatness in people, empower them to live lives of Significance, while teaching them to create lasting changes with undeniable results in their personal and professional life. He has taught in over 15 countries. He is the founder and President of Higher Place Christian University.
As a Pastorpreneur, (meaning Pastor & Entrepreneur) he has started and developed many businesses.
As Philanthropists, Dr. Uyi Abraham and his wife Dr. Faith C. Abraham give away a high percentage of their income to non profit charities including the Battle Against World Hunger. Join them in the crusade. Give Online
Follow him on his personal coaching website at UyiAbraham.com
Related RSS Feeds