Profile Images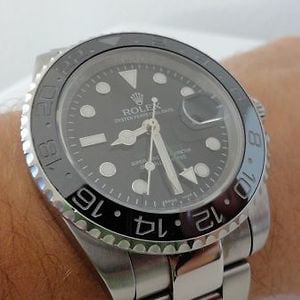 User Bio
Hi guys,
I'm James, I am a bartender and big watch lover.
I started this blog with the purpose of sharing with you, the watch lovers, passionate people and fashion statement seekers, insights, facts, details and real life opinions on the wonderful time machines called watches – wristwatches.
To be more precise I'll be focusing on the replica watches world and try to offer my best guidance into making good choices and getting the best replicas out there.
I've helped people make good decisions on their watches before, now I'm taking this one step further and open myself to new challenges, new requests and new friends.
When it comes to replica watches we see people making bad decisions everyday, so why not be a part of the team and share some experience, give some advice, make it easier and a much more pleasant experience.
I want to make the replica watches world a better place to find and buy your desired timepiece because let's face it how many of us can afford the genuine luxury watches and their price tags.
This being said I invite you to read my reviews and place your opinions, requests and experiences in comments – I respond to every single one.
You can also be a friend on Facebook: facebook.com/watchesbyjames
Or follow me on Twitter: twitter.com/#!/WatchesbyJames
Related RSS Feeds
Recent Activity
Surely you must update yourself on the replica word..