G SWISS
Joined

Location

UTICA,NY
Profile Images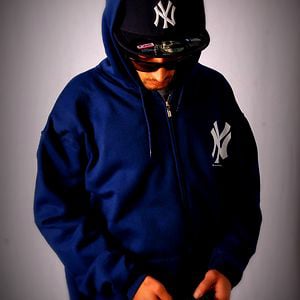 User Bio
Hailing from Utica, New York, G Swiss, the independent rap artist, has vowed to become Hip-Hop's next big thing. One look at his growing resume proves his desire for success, and his never-ending drive and determination.
Swiss, the both self proclaimed and literal "Talk of Central New York," has been busy at work throughout the past couple of years; appearing in numerous local newspaper articles, television productions, and radio shows. Additionally, Swiss can be heard on over 500 mix tapes worldwide, and has been featured in more than ten magazine publications. His ability to take action, and eagerness to play a significant role in the Hip-Hop industry have proven successful, as he was nominated at the 2009 Upper State Indie Awards for "Best Hip Hop Male."
Aside from gaining media attention, G Swiss has a gift for networking. He has been co-signed by some of the biggest performers and deejays in the industry. Sharing the stage with mainstream acts like Bobby Valentino, Lumidee, Max B, Tony Sunshine, Juelz Santana and De La Ghetto. Swiss has also collaborated with numerous artists, including, but not limited to Oj Da Juiceman, D-Block, 3-6 Mafia, Chingy, Maino, L.A. Laker's Ron Artest, Peedi Crakk, Stat Quo, Pretty Ricky, MC Lyte, St. Laz, Murphy Lee, 40 Glocc, Mike Beck, Arlis Micheals, Ty Nitty (Infamous Mobb) and Glasses Malone.
Swiss's eagerness and overall Hip-Hop repertoire sends out a resonating message of fearlessness and resolve. He is continuously forging towards his spot in in the lime light and in the mainstream Hip-Hop community. His focus and ambition have aided him in overcoming numerous struggles and directly resulted in his building a promising name for himself.
Related RSS Feeds