Simone Contu
Joined

Location

Cagliari, Sardinia
Profile Images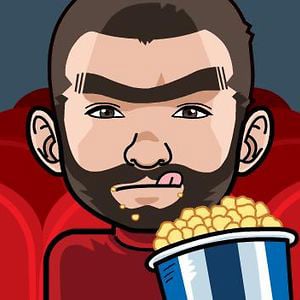 User Bio
Simone Contu was born in Cagliari in 1970. Conferred a bachelor's degree on philosophy at the Catholic University of Milano. Master tesis on the performance of Tenores chant (a traditional sardinian chant).
In Milano he also begun film studies and conferred a degree at Scuola Civica di Cinema in 2001.
Matured his experience in feature films, commercials and music videos working with production compaies such as Rodeo Drive, Cattleya, Nova Film and Gianluca Arcopinto's Pablo, as production assistant and unit manager.
Among the most relevant works appear: Aldo, Giovanni e Giacomo's "Tu la conosci Claudia?" and "La leggenda di Al, John e Jack". Terry Gilliam's "Nike secret tournement", Andrea Manni's "Il fuggiasco","Troppi equivoci", Pasquale Pozzessere's "La porta delle sette stelle", Marco Ponti's "A+R Andata e Ritorno", Andrea Barzini's "Passo a due", Manetti Bros' ("Il bambino e la Befana", "Morte di un Confidente", Gianfranco Cabiddu's "Disegno di Sangue", Gianluca Tavarelli's "Non prendere impegni stasera", Luca Miniero and Paolo Genovese's "Nessun messaggio in segreteria".
The feature film "Treulababbu", his debut as a director, originates from a accurate reflection and a passioned study on Sardinian culture.
Between june and july 2008 he directed "Santu Jorgi, su mori" a documentary on San Giorgio di Suelli's pilgrimage, commited by the homonym foundation, under the sponsorship of Ogliastra and Cagliari's diocese.
Between august and november 2008 he has been working as a scientific adviser at the Documentation Center of Orgosolo and Supramonte, for the section dedicated to Vittorio De Seta and His filmography.
In 2011 and 2012 he worked as unit manager in italian's feature shooted in Sardinia("La leggenda di Kaspar Hauser" directed by Davide Manuli – "Bellas Mariposas" by Salvatore Mereu – "Terza categoria" by Paolo Zucca – "Una piccola impresa meridionale" by Rocco Papaleo).
Related RSS Feeds