Whitaker Production 2013
Joined
Profile Images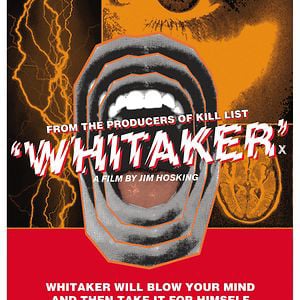 User Bio
WHITAKER
Gothic horror Whitaker is the second film from the Metrodome slate. Shooting in June 2013 it will be produced by Andy Starke and Pete Tombs of Rook Films and executive produced by British director Ben Wheatley (Kill List, Sightseers) and Jezz Vernon for Metrodome Distribution. Jen Handorf will line produce.
The film is currently in casting with preproduction commencing in March
The story...
Whitaker has found a way to transfer his mind into a younger man's body, which he uses to seduce a nurse at the hospital where he "borrows" new bodies for his experiments. Intoxicated by success and newfound vigour, he fails to note that each time he transfers, he leaves a fragment of his psyche behind in the host. This fragment starts to grow into a new personality: raw, curious, physically stronger and entirely lacking in compassion or moral compass. Soon Whitaker finds himself in a battle to the death with... himself.
Combine God, Adam and Eve – the oedipal complexity of the parent and child relationship, the angry bloody offspring of a fling between Lynch and Hitchcock... and you still will not even be close to the experience that will be WHITAKER.
The director is award winning commercials and short film director Jim Hosking whose short, Renegades, screened at Sundance. This is his first full length feature, but Jim is one of the most sought after commercial directors on both sides of the pond, best known in the UK for launching the original 118 118 phone series. Frankenstein's monster is rubbing his head in panic – it's time for a new era in horror.
Related RSS Feeds