Uladzimir Bahatyrevich
Plus
Joined
Profile Images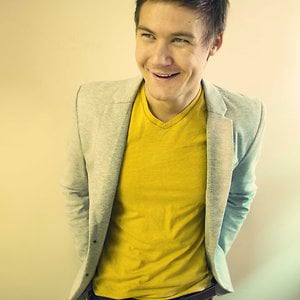 User Bio
Making a better world with better designs and less words.
Vlad has been using art as a form of communication to reach out to his friends, colleagues and basically most of his audience as he finds visual medium the most effective communication method in our society today. Cohesive treatment of typography, imagery and motion have always been involved in his storytelling messages.
The biggest drive and motivation for Vlad has always been to inspire people. In fact, he started his way from the youngest generation and has been highly involved in a Harvard College Stories for Orphans society with ambition to inspire children from around the world to promote a common love for reading and interests in creative writing, drawing, painting and foreign languages. Throughout time, his passion to inspire people has extended to a wider range of audience including start-up companies, financial institutions, medical and creative industries.
Vlad is a Boston University Graduate in Bachelors in Fine Arts program focusing on graphic design. With an expansion of a digital world, his canvas paintings transformed into digital screens, paint brushes have been replaced by a pen and a tablet and his graphics converted into animations. Moreover, five years of the School of Music in Belarus, playing accordion during his early ages, tremendously helped Vlad gain a better understanding in use of sound effects, which always hold a significant element in any video production project.
Besides sound and graphics, there always been a place of information flows of data surrounding Vlad, which turned out to be Vlad's favorite. Turning data into stories with an implementation of interactive info-graphics always motivated Vlad to help him engage and inspire his audience by making a better world with better designs and less words.
Related RSS Feeds