@DJ SKEEZ101
Joined

Location

Paris
Profile Images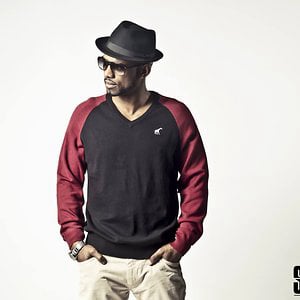 User Bio
DJ Skeez 101 is as simple as this :
What you see is what you get! From his debut in 1998, in Boston Massachusetts, to his late evenings in the Riads of Marrakech, people would lift up a shout for his fame and renown.In 2002, Skeez 101 did a mixtape called : 100% Neptunes, which drew the attention of the chief editor of the magazine L'Affiche (First flagship magazine French Hip Hop scene), Valérie Atlan. She organizes then a crossed interview with Pharell Williams,prodigy and rising star in the U.S., for the magazine R'n'B Mag. The promising style earned him the trust of Pharrell Williams, who, attracted by his talent, approved the production of the mixtape «Revenge of the Nerd», which made a loud noise all over France and abroad.
This collaboration opened up the gates of the prestigious label Virgin, for which Pedro Winter, aka Busy p, (manager of the group Daft Punk and DJ/producer), advises him for a compilation gathering productions of Pharell, while highlighting his universe. That compilation comes out before his album In my Mind. Late 2002, Skeez 101 stormed the capital with his famous nightlife: Big Pimpin', bringing together the cream of the Hip Hop scene at the club Six Seven. This is a parade of celebrities who flock to come attend this event. Urban reference in the world of night time!
The success being huge, his concept is also found in Bangkok, Helsinki, Rio de Janeiro, Geneva….Skeez doesn't only perform in the Hexagon. He plays in the most reknowned European clubs but also in the World : United States, Croatia, Dubai, Germany, Finland, Sweden, Tunisia, Czech Republic. Skeez 101 is a must on the Parisian scene with his eclecticism, which allows him to move an audience with all genre of music, all type of audiences as an Electro DJ style as well as an Hip Hop purist. VIP, Man Ray, Six Seven, la Suite, Millardaire, Cab, l'Amnésia , Bains Douches, Mix Club, Hustler, he shared the title with the greatests : Akon, Jay-Z, Busta Rythmes, The Game, DJ Whoo Kid, Snoop Dogg, Amerie ,Montell Jordan , DJ Premier, John Legend …In the last years, Skeez also gives back to charitable works. Hence he organizes concerts in memory of the Haïtian victims of the Earthquake.
He also participated in events for the Restos du coeur, Gala dinners to fight against sickle cell disease (concerts, rally…).
In 2011, Skeez 101 becomes the resident DJ of the flagship TV show of the urban culture ''On va faire le show ''.
He owns also his online show Ustream ''Skeez 101 Chronicles'' and is a member of the DJ crew from New-York 'The Cut Cafe''
From 2012 the club Palais Maillot named him Art Director of the prestigious Face 2 Face event (concept of DJ battles).
Following to this success, FGDJ Radio gives him official residence in its famous show : FG CLUBBING
Skeez 101 starts a new season by being the Resident DJ of the famous W Hotel Paris Opéra. The adventure of DJ Skeez 101 goes on … in each corner of the World ……To be continued…
Related RSS Feeds
Recent Activity
@DJ SKEEZ101

tagged

Skeez 101 At Monaco , Monte Carlo, Zelo s Where the party live

with

party

,

chris brown

,

edm

,

house

,

club

,

dj

,

mixshow

,

live lights

,

Avicii

,

paris

,

festival

,

pharrell

,

happy

and

2014

@DJ SKEEZ101

tagged

PALAIS MAILLOT PARIS DJ SKEEZ 101

with

party

,

chris brown

,

edm

,

house

,

club

,

dj

,

mixshow

,

live lights

,

Avicii

,

paris

,

festival

,

pharrell

,

happy

and

2014