CL Webb
Joined

Location

Spanish Springs, NV
Profile Images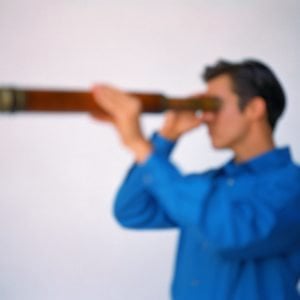 User Bio
GENERAL
Since 1980, I have accumulated a wide-range of skills and experiences which allowed me to become a multi-discipline expert in business growth, capital finance & formation, financial planning and personal development. Now, I provide my clients (both private individuals and corporations) strategic planning and implementation services to advance their commercial and non-profit endeavors.
Below, you will find my qualifications & experience I have accumulated over the years. In addition to the business and financial services expertise and skills described below, I also have a moderate amount of experience as a researcher, instructor and ghostwriter.
PERSONAL DEVELOPMENT
My passion is within the area of human behavior, human potential and peak performance. I started researching human behavior and human potential in 1980, when I was only fourteen years-old. I broke-in as a human potential instructor and pseudo-public speaker in 1985 while still in college. In 1993, I began writing/ghostwriting for various authors, companies and publications. In early 1997, I received my first appointments as a peak-performance/self-improvement facilitator.
I have studied many branches within the Cognitive Sciences and Cognitive Behavioral Psychology, including:
- General Semantics (Korzybski)
- Transformational Grammar (Chomsky)
- Anthropology and Cybernetics (Bateson)
- Reframing (Watzalawick, et al.)
- Family Systems (Satir)
- Gestalt Therapy (Perls)
- Medical hypnosis (Erickson)
- Neuro Linguistic Programming (NLP) (Bandler, Grinder, Robbins, Howard, et al.)
- plus several related studies.
Certified in the following:
- Clinical Hypnotherapy
- Psychotherapy
- Advanced Master Practitioner in Neuro Linguistic Programming (NLP)
- Complete Mind Therapy
- ...and various other designations & disciplines.
BUSINESS & FINANCIAL
I began my consulting career in 1986 providing business application software customization and training. In 1993, I received a Certificate in Paralegal and a received a Certificate in Accounting in 1995.
I have always been interested in the precise science of business, and in 1994 I began my study in copywriting and marketing. In early 1997, I was lucky enough to partner with a local advertising and publishing company in Castro Valley, CA which allowed me to put my new-found copywriting and marketing skills to work for many small business owners. Over a year-and-a-half period, I was able to sharpen my copywriting and public relation skills while helping these entrepreneurs increase their business. Some of my old clients still call upon me to prepare advertising and public relations campaigns for them. Even though I don't actively pursue this type of work, I really enjoy it, and I am always more than happy to at least review any type of marketing plan or publicity piece for my clients.
In 1998, I moved from the East Bay to the California Central Valley to focus on the business advisory and financial services sectors. I was fortunate enough to align myself with a group of financial planning and insurance professionals. From there, it did not take long to start building the network of professionals that I now have at my available.
Half of my business was focused on the personal financial services sector, where I specialized in providing estate planning and financial services for small-to-medium size business owners seeking to optimize their business and personal affairs. While in this capacity, I earned the Registered Financial Consultant (RFC) and the Certified Estate Planner (CEP) designations. I also earned the Certified Private Annuity Advisor (CPAA) designation awarded by the Estate Planning Schools of America. As a CPAA, I helped business and real property owners transfer property in a manner that allows them to defer, reduce, or eliminate altogether, capital gains and/or estate and gift taxes.
I primarily worked with attorneys, CPA's and financial advisors to offer their clients the highest quality business, estate, and trust services. My goal was to ensure our client's business and estate were optimally organized, operated, preserved and protected to achieve the goals set by the client.
The other half of my business was focused on providing professional consulting services to a wide variety of small-to-medium sized businesses (up to $120 Million in annual sales). I became active in the investment banking industry while providing independent contract services for an international financial services company. During this phase of my career, I honed my business plan and securities writing skills.
Subsequently, I become astute in other forms of traditional and alternative financing including: line-of-credits, invoice/purchase-order factoring, sale-leasebacks and other assorted secured asset transactions. In 2004, I was awarded the Certified Cash Flow Consultant (CCFC) designation and later that year I qualified for the Certified Professional Consultant designation.
Over this entire period, I had the pleasure of meeting, working with and aligning myself with some of the finest business management consultants, sales & management training companies, marketing masters and operational/manufacturing management & systems experts in the entire world.
I have also served as a Managing Director for Commonwealth Capital Advisors, LLC, an investment banking advisory service company dedicated to helping start-up and early stage companies with the capital-raising process.
My personal network now includes: attorneys, accountants, bankers, business consultants, car dealers, chiropractors, computer consultants, construction contractors, dentist, doctors, financial planners, insurance agents, Internet providers, mail-houses, mortgage bankers, notary publics, pension/retirement planners, printers, real estate brokers, securities services, technology providers and venture capitalists (just to name a few). I have literally built a network of specialist in over 400 industry niches.
I currently focus on the following niches:
- Business Accounting Systems
- Business Growth Systems
- Capital Formation & Planning
- Joint Venture/Strategic Alliance Development & Management
- Software Development
- Printing & Mailing Services
- Personal development including NLP and other cognitive studies
- Hypnotherapy & Psychotherapy
- Publishing Opportunities
- Writing Services (copywriting, editing & ghostwriting)
- ...and I have alliance partners in almost every conceivable sector
PERSONAL
I was born and raised in Louisiana. After college, I spent five years in the electronic intelligence branch of the U.S. Navy where I was decorated as a Command & Control Warfare Supervisor after two deployments in the Persian Gulf. I currently live in Spanish Springs, Nevada, and in the past I have been licensed to transact a wide variety of business and financial transactions, including: business brokerage, insurance, mortgages and real estate.
I enjoy and participate in these activates:
- Personal Development (reading & events)
- Chess, Ping Pong, Tennis & Martial Arts (and watching American football & golf)
- Eating, Traveling & Sleeping
Related RSS Feeds
Recent Activity
CL Webb does not have any activity yet.