California Waterfowl
Joined

Location

California - Statewide
Profile Images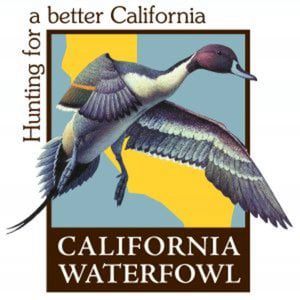 User Bio
California Waterfowl is an award winning nonprofit, hunter-supported conservation organization. In the last 20 years we've restored, protected or enhanced more than 360,000 acres, providing habitat for millions of birds and animals, and introduced more than 250,000 children to the wonders of the great outdoors.
Our Mission:
California Waterfowl's principal objectives are the preservation, protection, and enhancement of California's waterfowl resources, wetlands, and the hunting heritage which has sustained both for the last century.
Our programs include:
Waterfowl and Wetlands
Working with land managers, building partnerships, and impacting public policy to protect, restore and enhance habitats for breeding and wintering waterfowl.
•700+ projects on 360,000+ acres in California.
•$7.5 million was invested in habitat statewide last year.
•500,000+ wood ducks have hatched from nest boxes since 1991.
•177,000+ waterfowl have been banded since 1985; 6,000+ pintails since 2006.
Youth and Education
Hands-on projects inspire Californians of all ages to discover new interests, get active outdoors and learn about wildlife and conservation.
•Youth and families benefit from educational programs; 50,000 per year.
•Teaching conservation and recreation skills; 400 events and projects annually.
•Youth hunts and camps build confidence; 2,400 participated last year.
•Enhancing understanding of environmental and personal benefits of hunting by creating talking points, videos, and opportunities for meaningful dialogue.
Public Policy
By affecting public policies and building partnerships, California Waterfowl is producing results that help sustain waterfowl, wetlands, and our hunting heritage.
•Millions are secured annually for habitat incentive programs, restoration and management, ensuring water for California's wetlands and wildlife.
•Coordinating efforts of the "Partnering for Pintail" Program to support sound science and equitable hunter opportunity.
•Participating in the Bay-Delta planning to ensure waterfowl needs considered.
•Partnering with COHA to sponsor and support legislation positively impacting waterfowl habitat and hunting.
Eighty Seven Cents of Every Dollar Donated goes Directly to California Waterfowl Programs. Thank YOU to all who support Waterfowl and Wetlands and our Hunting Heritage. Learn more at calwaterfowl.org
Related RSS Feeds