Giulio Mastromauro
Joined
Profile Images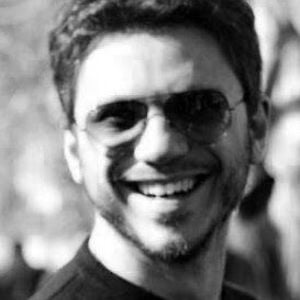 User Bio
Originario di Molfetta, classe '83, Giulio Mastromauro consegue il diploma di maturità classica e nel 2008 la Laurea in Giurisprudenza con una tesi in Diritto Romano. Nel 2009 viene ammesso al propedeutico del Centro Sperimentale di Cinematografia di Roma. Dal 2009 al 2011 è sui set di Sergio Rubini ("L'uomo nero"), Nanni Moretti ("Habemus Papam"), Lucio Pellegrini ("La vita facile"); annovera collaborazioni a teatro e partecipa a progetti indipendenti. Nell'agosto 2010 fonda la ZEN.movie e dirige il suo primo cortometraggio, "Amor Taciuto", una riflessione su come il libero arbitrio sia alla base del nostro destino. Il corto, presentato nel Gennaio 2011 al Bif&st - Bari International Film & Tv Festival, viene sorprendentemente recensito come uno dei cortometraggi più interessanti degli ultimi anni nella sezione corti del celebre Morandini 2012. Vanta inoltre numerosi premi e finali in festival nazionali e internazionali, tra cui il premio per la miglior opera al Foggia Film Festival. Nel biennio 2011/2012, sempre con la ZEN.movie, produce e dirige alcuni spot e videoclip musicali (tra cui "Aria di Gennaio" di Mirko Signorile e Giovanna Carone per Digressione Music, finalista al Premio Roma Videoclip 2012). Nel 2011 vince il premio "Francesco Crocco" per la migliore sceneggiatura al Mitreo Film Festival ed è finalista al Riff - Rome Independent Film Festival 2012 con la sceneggiatura "Ariel". Il cortometraggio, attualmente in fase di pre-produzione, racconta l'orrore del rastrellamento del ghetto ebraico avvenuto a Roma il 16 ottobre 1943.
E' ideatore e coautore di "Educazione Cinema", il primo videoblog sul cinema in Italia, disponibile su youtube. Nell'agosto 2012 scrive e dirige il suo secondo cortometraggio "Carlo e Clara", interpretato da due grandi attori del cinema italiano di ieri, Angela Goodwin e Franco Giacobini.
Giulio Mastromauro was born in Molfetta (Apulia) in 1983. He graduated in high school (classical studies) in 2008 and graduated at University (faculty of Law) with a thesis on Roman Law. In 2009 he was admitted to the preparatory course at the Centro Sperimentale di Cinematografia in Rome. From 2009 to 2011 he worked on many sets, such as Sergio Rubini's "L'uomo nero", Nanni Moretti's "Habemus Papam", Lucio Pellegrini's "La vita facile". He also worked in stage productions and participates to independent film projects.
In August 2010, he founded ZEN.movie and he directed his first short film, "Amor Taciuto (Silent Love)", a reflection on how free will is at the basis of our own destiny. The short film, presented in January 2011 to Bif&st - Bari International Film & TV Festival, was surprisingly reviewed as one of the most interesting films of recent years in the famous film encyclopedia Morandini 2012, although it was shot with only 5000 euro. It also won numerous awards in national and international festivals, including the award Best Film at Foggia Film Festival 2011. In the period 2011/2012, always with ZEN.movie, Mastromauro produced and directed several commercials and music videos (including "Aria di Gennaio" by Mirko Signorile and Giovanna Carone for Digressione Music, which was finalist at the Premio Roma Videoclip 2012). In 2011 he won the prize "Francesco Crocco" at the Mitreo Film Festival with the screenplay "Ariel", which was also finalist at Riff - Rome Independent Film Festival 2012. The short film, currently in pre-production, tells the horror of the raid that took place in the Jewish ghetto in Rome October 16, 1943.
He is creator and co-author of "Educazione Cinema", the first videoblog about cinema in Italy, available on youtube. In August 2012 he wrote and directed his second short film "Carlo e Clara (Carlo and Clara)," starring two great actors of the Italian cinema of the past, Angela Goodwin and Franco Giacobini.
Related RSS Feeds