Gail Bleckman
Joined

Location

New York
Profile Images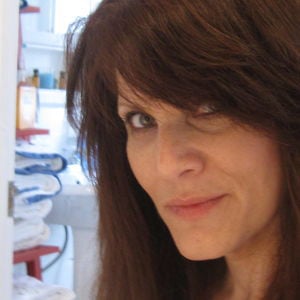 User Bio
As one who has worked in production for quite some time, my resume is pretty extensive, having worked in all sorts of genres- in operations, production, development- predomenantly in New York, but I have also spent time in L.A.
As a writer/producer/editor/director- for both, film and television- I can honestly say that no matter the production, it all comes down to one thing really; it's the writing- always all about the writing. If STORY's not well written, well developed and well formatted, STORY won't work, no matter who your characters are. Note: I refer to STORY as a character in a script because, I believe, she is the most important character of all- in any production...STORY, what a gal! So if you are a fellow creator, writer, producer or director... always, always, always... hone STORY; for she's not done until her last frame has been shot, mastered and distributed.
Also, find a way to give back; my father passed a few years ago from pancreatic cancer. It is because of cancer- the most vicious and evil monster ever to have taken over a gene- that I am driven to do my part in seeing its demise. I chair a non-profit foundation with my partners and our aim is to advocate for and eradicate cancer. We are very excited about all things to come, as we plan on funding some fascinating studies from brilliant researchers!
Please visit our website- CanSurvive.Info. We have a great FAQ page for those of you who have this horror invading your life. If you have any questions, please don't hesitate to email myself or any one of my partners or board members- we're more than happy to help.
External Links
FOR - Cancer research/eradication initiatives
Related RSS Feeds
Gail Bleckman does not have any videos yet.