Profile Images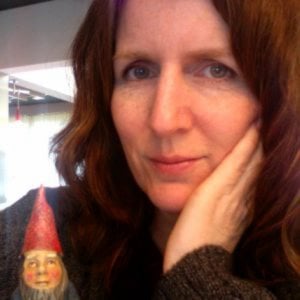 User Bio
I am the creator and moderator of hyperlocavore.com Hyperlocavore - A Free Yard Sharing Community. I am here to help you get in touch with like minded people who are hoping to set up a yard sharing arrangement, a group garden or a urban CSA of linked yards! We also want to support your ongoing efforts as a group via tools to organize, hold events, plan your gardens. So after you find your yard sharing partners please visit often and share your experience with people all over the world who are yard sharing!
After 25 years in the tech field as a web strategist for non-profits and user interface specialist, I've moved to the country. I am a farm nerd, and geek I must. I started Hyperlocavore to encourage people to grow food with their friends, family and neighbors. It's a social networked yard sharing community dedicated to help you build resilience in your neighborhood. I'm blogging here about the experience of building the site, helping communities and all the things I will be doing at the farm where I live in very rural Eastern Oregon.
Please if you are interested in talking about my services. I am focused on working with people and organizations that are serious about pushing back catastrophic climate change and building local resilience through thriving communities.
Remember - hyperlocavore.ning.com/video/guy-clarke-sings-homegrown
There's only two things that money can't buy, that's true love and homegrown tomatoes!
Here's an interview I did recently on aboutharvest.com.
Happy Digging,
Liz McLellan
Related RSS Feeds
Recent Activity
Liz McLellan does not have any activity yet.