Will McMaster
Joined

Location

Toronto
Profile Images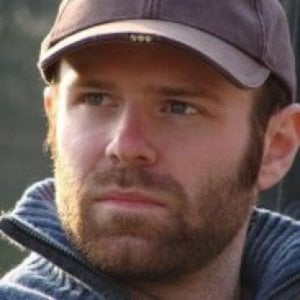 User Bio
William D. McMaster, aka, Will McMaster, aka, Doug McMaster, was born in Toronto in 1983. From infancy, he displayed an unnatural fascination with cars, buildings, and music. When he was a young boy, he was given a plastic camera, and although both the camera and the subsequent photos appear to have been lost to time, their impact has not. Somewhere around this time Will was also exposed to a variety of strange films by his father, a former manager of a downtown movie theatre. Sadly, this theatre has suffered the same fate as the plastic camera, however the impact of those films (Gilliam, Kubrick, Ridley Scott, et. al) remains very much intact today.
Will escaped teenagehood relatively unscathed. Throughout high school he was a self taught computer whiz kid and all around tech geek, but at that age, who really knows what they want to do with themselves? He decided to attend business school at Dalhousie University. It was around this time when Will purchased his first SLR (the first DSLR, Canon D30). It was the combination of that camera, girls, the Nightowls, Shinjuku, the colour red, boards of canada, Gondry, Iceland, Kayam tents, Santiago Calatrava, Siberia, train platforms, journal entries, and living outdoors for 10 months among countless others which lead Will totally and irreversibly down the path of filmmaking.
Will attended the European Film College in Demark in 08/09. There, he wrote and directed three short films: Juicebox, Trans-Atlantic Used Cars, and White. White was produced as a final project, one of only 12 to be selected that year from over 70 submissions. The highlight of the year, and indeed nearly the highlight of his entire life, came when he met Jan Harlan, Executive Producer, brother in law, and friend of Stanley Kubrick, and over a couple of bottles of wine discussed many things indeed...
Currently, Will is available for work as either a photographer, a director, or a cameraman/DOP. He has experience in all three of these fields, and he would be happy to talk to you about your needs.
Related RSS Feeds