Richard Salas
Plus
Joined
Profile Images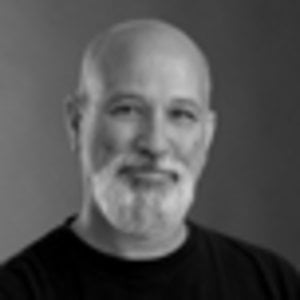 User Bio
When I was five years old, my mother began taking me from the sidewalks of Montebello to the tide pools of Laguna Beach. There I would run to the reef's edge, lie down on the wet rocks, roll up my sleeves, and gingerly immerse my bare arms into the cold water, hoping to communicate, through touch, with the wonderfully strange creatures that dwelled there. One day an tiny octopus slipped into my hands. As I was carefully examining him, he reached out with his tentacles and examined me! My world turned around. I understood that we were communicating with each other, from one world to another. From that day on, I prayed to make myself small so I could swim into that salt-water community and be an intimate part of life in that weightless, watery world.
In high school I took a photography course; it didn't take long until I was hooked. I stopped wasting time and dove head first into my new passion. After graduation, I moved to Santa Barbara and enrolled at the Brooks Institute of Photography. For fun, I took a SCUBA class. On that first dive, I was reunited face to face with my old friends from the tide pools. With my SCUBA gear, I was finally able to "make myself small enough" to share my life with theirs.
At Brooks I was fortunate enough to be mentored by Ernie Brooks II, then president of the Institute, and a legend in the world of underwater photography. After graduation, I worked professionally in the commercial photography field. Now, after 33 years, I am giving myself back over to my passion of underwater photography, diving the islands along the western coast of North America.
While I realize that, as an individual, I have never been more than a drop of water in the face of the vastness of the ocean, I have also seen that, as a species, humanity's collective weight is having a profound impact on its watery resources. So, with my lights and with patience, I create dimensionality in my photographs of these critters so that they leap off the page to greet the viewer. I am committed to using my art and technique to spark in others both a reverence and a sense of responsibility for the ocean and its creatures. Through photography I expose viewers to new ways of connecting to the underwater world and its inhabitants so that they, like me, may feel the heartbeat of our precious sea life.
Related RSS Feeds