Yeshi
Joined

Location

Cologne and soul is everywhere
Profile Images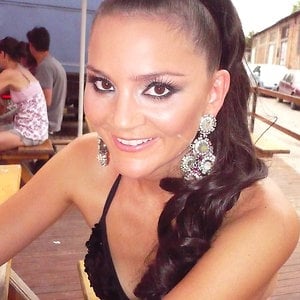 User Bio
Y E S H I
ACTRESS ◆ DUBBER ◆ SINGER ♥ Belly- DANCER
Vita
Name : Yeshi (Yeshim Cetinbas)
Born : 9th Dec. 1971, Berlin
Acting age : 25 – 36
Height : 166 cm
Eye color : dark brown
Hair : brown / shoulder
Type : slim
Resident : Köln, Berlin, Istanbul
Nationality : German and Turkish
Language : English, German, Turkish, French (basic)
Skills : Singing, Worldmusic,(Soprano; musical-chanson), Bellydancing , Fencing , Pantomime with Mask , Horseriding, Voice Talent (Dubbing), Reiki
Education
1989 – 1991 London (language course and studies)
1991 - 1993 Stage School of Music, Dance and Drama in Hamburg
1993 - 1994 Bühnenstudio der Darstellenden Künste, Stage School for Performing Arts
Teacher: Doris Kirchner, Hamburg
1989 - 1991 London (training courses in drama)
2000 DSA- Deutsche Schauspieler Academy - German Actors Academy for dubbing films, script, radio presenter, camera acting
2009 Mark Travis Film Acting Workshop
Credits ~ CINEMA
- "My Wife , My Friends and Me"
Director : Detlef Bothe , reich & glücklich Film GmbH ,
- "Unlit"
Director : R. Spichtig, F. Jäger, Hoferichter & Jacobs Production
Credits ~ DANCER
2010 POSET Musicvideo of Serdar Ortac (no:1) shot in Sofia
Credits ~ FILM / TV
2013 Shortfilm by Tracy and Mark Pellegrino
2012 Can You buy a Smile Shortfilm ,for 99firefilms by Volkan Gücer
2011 ' The Secret of Rennes le Chateau', Shortfilm, Director: Volkan Gücer
2011 'Something Good About Bad Coffee', 99firefilms Shortfilm, Director:Volkan Gücer / Yeshi Cetinbas
2011 Presenter EUROVISION SONG Contest, Düsseldorf for BALKANIKA MTV
2009 – 2010 "Istanbul Life" , ATV, Turkey
2008 "Kid or No Kid", Shortfilm, Director : A. Januschke, MFM München
2008 "Zu Gast bei Sich", Experimentalfilm, Director : T.Geier,
2008 "Swiss Spa System", Commercial, Part: Presenter, in various TV channels
2006 "Super Gum Lollys", Commercial, Director : S. Müller, SAE München
Credits ~ TV SERIES
2005-2008 "Forsthaus Falkenau", (Miss Mergenthaler), TV Serie, Director : A. J. Droste ,ndF ,
2005 "René Magritte, Muse (main part)", Docufilm, Director : Jaqueline F. Farquet, BR
2004 "Paris Nights, Toulouse Muse", Docufilm, Director : W. Lanzenberger, BR
2003 "Anatomy of the Crime", TV Series , (in 5 episodes) Director : P. Müller, Securitel
2003 - 2007 "Aktenzeichen XY Unsolved", (in 10 episodes), TV Series , Director: T.Pauli
2002 "Inspector Rolle" (Hülya, Sister of Inspector), TV Series, Director : Jörg Grünler, Askania Media Prod.
2001- 2006 "Dr. Stefan Frank" (many episodes), TV Series, Director : Uli Zrenner, Phoenix Film
2000- 2003 "Klinikum Berlin Mitte" (Selin), Director : Uli Zrenner, Phoenix Film
1998 "Benzin im Blut", TV Series, Director : Felix Dünnemann, Janus Film GmbH
Credits ~ THEATER
2009-2010 Improtheatre
2004 - 2006 Entity English Theatre, Munich
Director : Danny Strike, "An Experiement with an Airpump"
2000 Winnetou, Main Part : Nscho- Tschi,
Director : J. Polzin, Freilichtspiele Hohenstein - Ernstthal
1999 - 2000 Mecklenburgisches Landestheater Parchim,
Director : A. Hiller, various plays : One flew over the coockoo net, Improtheater,
Theatersport, Arielle the little Mermaid, The Kidnapping from the serail and more...
1998 - 2000 Eurostudio Landgraf Tourneetheater, with Charles Regnier,
'Endspurt' by Peter Ustinov, Part : Aspasia, Ermyntrude, Delarange...
Director : Günther Fleckenstein,
1997 - 1998 Eurostudio Landgraf Tourneetheater, with Uwe Friedrichsen,
Play : Flea in the ear by Georges Feydeau, Part : Antoinette,
Director : Patricia Schon
1997 Summertheater Winterthur, Switzerland ,
various plays and Directors assistant, The Lovely Family: (Tessa), Wait Until Dark (Susy)
Director: Manfred Molitoris
1996 -1997 Hermes Tournee Theater, Childrens Plays, Cinderella, The Little Witch,
Frau Holle, Little Muck, and more...
Director : H. Wickinghoff
1995 – 1996 Munich Theater for Children, Childrens Play, Cinderella, Der Kleine Muck, Hase u Igel, Fairy Tales for Children and more..Director : Heinz Redman
1994 – 1995 Eduard von - Winterstein Theater Annaberg – Buchholz
Directors Assistent and actress, various plays : Alladin, Roxane, The Diary of Anne
Frank, Musicals and more...
1985 - 1989 Theatermanufactur at Halleschen Ufer, Berlin, in various plays, i.e.: ' Fly My Son, Fly ! Director : Metin Tekin
Credits ~ Voice Over Talent / DUBBER
- Voice (German) of Audrey Tautou in "Dirty Pretty Things" by Stephen Frears,
- Voice (German) of Zuleikha Robinson in "Hidalgo" with Viggo Mortensen by John Johnstone
- Voice (German) of Ayesha Dharker in "Outsourced" by John Jeffcoat
also in; "The International" by Tom Tykwer, "Der Duft von Lavendel (Ladies of Lavender)", "Starship Operators", Trickfilm : "Das Wandelnde Schloss (Howls Moving
Castle), "Judging Amy" and more...
Credits ~ PRESENTER in TV Advertisements
- HSE, Home Shopping Europe (German Homeshopping channel),
- Swiss Spa System,
- Computer Games for Children,
- Game Shows for TV and others.
Special Appearances
TV Shows: Who Marries a Millionaire, ENDEMOL,
In various radio shows and more...
YESHI
(Yeshim Cetinbas) Management MUZIKAL ENTERTAINMENT
Volkan Gücer
+49 (0) 221 320 99 060
yeshi@muzikalonline.com
skype : muzikal_yapim
LOVE and LIGHT and PEACE and HOPE .....Nothing is Impossible.......Im possible!
Hi, ich bin hier, auf dieser welt u du auch, da haben wir schon was gemeinsam! Bin von Beruf Gefühlsverleierin und lasse gern meinen Bauch tanzen, trällere ein Lied, wenn mir danach ist u freu mich, dass die Sonne immer scheint, auch wenn manchmal Wolken da sind.... Ich bin aufgeschlossen und freu mich Euch zu kennen und kennezulernen, ich lass mich gern inspirieren und andersrum, ich liebe Filme, romantische, spannende und auch abenteuerliche Stoffe, ich liebe Menschen, Tiere und Geschichten über das Leben, Biographien, ich liebe es, einfach da zu sein, mein Herz und mein Sein zu zeigen und freu mich auf Euer Herz, ich glaube an die Seele und ich glaube an Dich und mich, Love und Licht, ich bin Kundalini-Reiki licht Meisterin und Geberin und freue mich , wenn ich dass Licht mit euch teilen darf und bin in tiefer Dankbarkeit, ich freu mich auf Euer Licht und umarme Euch in tiefer Liebe , in Licht und Frieden für alle fühlenden Wesen, alles Liebe und Licht von yeshi...Hi, im here on earth and you too, so we already have something in common!im a Kundalini-Light reiki master and its the biggest gift for me in the world to share my love andlight with you, i give diamond reiki, whenever you need me.... , if you want to know more about me,my works and life, please feel free to contact me anytime, write me or visit, or whatever......Light and love from yeshi we are COMPLETE....! yes!
find me on twitter and facebook and on the moon
Related RSS Feeds
Yeshi does not have any videos yet.