Cerqua Rivera Dance Theatre
Joined
Profile Images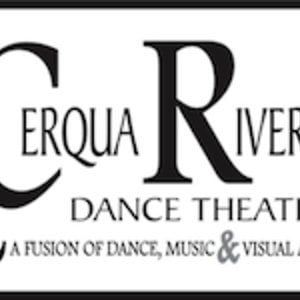 User Bio
Cerqua Rivera Dance Theatre (CRDT) was founded in 1996 and incorporated in 1998 by a trio of successful artists: Joe Cerqua, a composer and accomplished musician; Wilfredo Rivera, talented choreographer and dancer, and painter/muralist Matt Lamb. Currently, the company employs 40-50 Chicago based artists per season and ensures its growth by establishing a supportive and creative haven for its artistic team and designers.
We have redefined "performance ensemble" by fusing contemporary dance, live music and visual art onstage, creating multi-sensory excitement. Each concert focuses on a different segment of society and a different era, attracting ethnically diverse audiences.
Our mission is to "explore socio-political themes that reflect the diversity of contemporary American life." The personal philosophy of the founding artists has been to provide a complete art experience by integrating three distinct genres – originally composed music, the visual arts and dance - creating works that engage audiences in uniquely compelling ways.
CRDT also is dedicated to outreach programs to show students in underserved communities how the arts can provide a formidable alternative to violence in conflict resolution. For more information on how Cerqua Rivera can be involved in your school please email us at CRDToffice@cerquarivera.org.
Related RSS Feeds