Tiago Morgado
Joined

Location

Braga, PT
Profile Images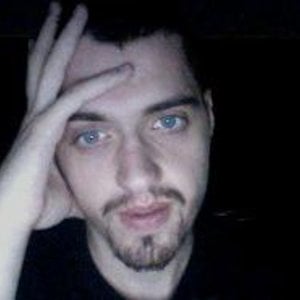 User Bio
TIAGO MORGADO (OR TIAGO MORAIS MORGADO, BORN 1988, BRAGA, PORTUGAL), IS A PORTUGUESE COMPOSER, PERFOMER, IMPROVISER AND MEDIA ARTIST.
 HE TOOK A MASTERS DEGREE IN SONOLOGY ON THE ROYAL CONSERVATORY OF DEN HAAG, WHERE HE STUDIED WITH RICHARD BARRETT, HAVING ALSO TAKEN CLASSEN WITH JOEL RYAN, PAUL BERG, KEES TAZELAAR, RAVIV GANCHROW, PAUL JEUKENDREUP, JOHANN VAN KREIJ, PETER PABON, FRANK BALDÉ, JUSTIN BENNET, LEX VAN DEN BROEK, AMONG OTHERS, AND BEGAN WORKING WITH LEADING IMPROVISERS IN 2010 SUCH AS PETER EVANS, MARK DRESSER, FRED FRITH, WILLIAM PARKER, AND JASON HWANG, SUCH AS IN IMPROVISATION MUSIC WORKSHOPS. TIAGO ALSO ATTENDED LECTURES WITH TREVOR WISHART AND DANIEL TERUGGI, DOUGLAS KAHN, ARNE DE FORCE, JOHN RICHARDS, LARRY POLANSKI, DIEMER DE VRIES, MATHEW OSTROWSKI, FRANCISCO LOPEZ, LAWRENCE HARVEY, EDWIN VAN HEIDE, BARRY TRUAX, AMONG OTHERS. DURING HIS TIMES IN DEN HAAG, HE PLAYED ON A REGULAR BASIS WITH PEOPLE LIKE JAMES HEWITT, RENATO FERREIRA, LEO SVIRSKY, AND CHRIS IEMULO; DURING HIS MUSIC PATH HE ALSO PLAYED OCCASIONALLY IN SESSIONS AND GIGS WITH PEOPLE SUCH AS ANNE LA BERGE, EKKEHARD WINDRICHT, MARIE GUILLERAY, RICHARD BARRETT, ANTÓNIO AUGUSTO AGUIAR, JORGE QUEIJO, JOSÉ MIGUEL PINTO, PEDRO TUDELA, SUSANA SANTOS SILVA, GONÇALO ALMEIDA, MIGUEL MIRA. TIAGO HAS PERFORMED IN COUNTRIES SUCH AS PORTUGAL, UNITED STATES, UNITED KINGDOM, HOLLAND, AND SERBIA. BESIDES THIS HE RUNS THE LABEL NACHTSTUCK RECORDS. THE LABEL HAS RELEASED MUSIC OF PEOPLE SUCH AS KARLHEINZ ESSL, JOHN DIKEMAN, GREGORY TAYLOR, AND COLECTIVO ABAETETUBA. "DURING MY ACTIVITY AS A MUSIC CRITIC(…) FEW TIMES I HAVE MET SUCH A YOUNG MUSICIAN SO COMMITED TO DISCOVER NEW THINGS AND LEARN NEW TECHNIQUES AND VOCABULARIES, DEVELOPING HIS MUSIC FURTHER AND FURTHER WITH A RARE FOCUS AND PERSEVERANCE. (…)
CONSIDERING THE ALMOST SOLITARY CONDITIONS OF HIS WORK(...) IT WAS KIND OF A MIRACLE TO HAVE SOMEONE DOING WHAT HE DID THE WAY HE DID IT. ONLY A VERY SPECIAL PERSON WAS ABLE OF SUCH ENTERPRISE, MOVED BY A NEVER ENDING CURIOSITY AND A PURPOSE IN LIFE. SINCE THEN I'M ALWAYS KEEPING ME INFORMED OF WHAT HE'S DOING AND (...) KNOWING THAT HE WILL BE, IN A NEAR FUTURE, A VERY IMPORTANT MUSICIAN NOT ONLY IN MY COUNTRY, BUT ALSO IN EUROPE AND THE WORLD."
RUI EDUARDO PAES
(WRITER, JOURNALIST, CHIEF-EDITOR OF THE ONLINE MAGAZINE JAZZ.PT)
Related RSS Feeds