Profile Images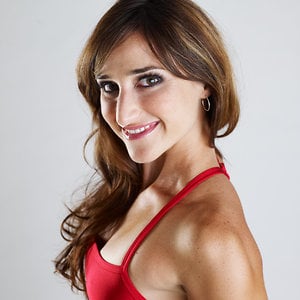 User Bio
Maria Sollon Scally MS, CSCS holds a Masters Degree in Performance Enhancement/ Injury Prevention and Kinesiology. She has obtained numerous certifications in various areas of fitness and is a national conference presenter. Maria specializes in Pilates, Performance Coaching, and Corrective Exercise Techniques and Kettlebells. She is the creator of the Plyo Pilates Method and has developed a series of amazing workout DVDs. She is a Master Trainer for Total Gym, Resist-a-Ball, Body Blade, Peak Pilates, Kettle Bell Concepts and is a free lance writer for Fitness accredited magazines, news letters, and fitness blog sites. Maria demonstrates her knowledge each day and uses her dynamic creativity throughout her specialized line of work.
Maria S. Scally, MS, CSCS
maria@groovysweat.com
Website: groovysweat.com
Video Store: groovysweatstore.com
Fan Page: facebook.com/groovysweat
Subscribe: youtube.com/groovysweat
Related RSS Feeds
Recent Activity
Maria does not have any activity yet.