Justin Ascott
Plus
Joined

Location

Norwich, UK
Profile Images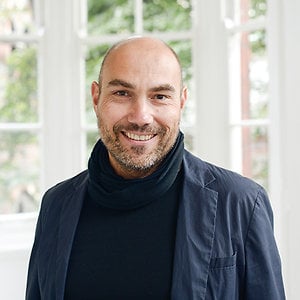 User Bio
PROFILE
Justin Ascott is a full-time lecturer and independent filmmaker. His films have been screened at the London Short Film Festival, Stuttgarter Filmwinter, Tenderflix Festival, Flatpack Festival, as well as being aired on the Souvenirs from Earth cable channel and the international online magazine Motherboard.vice.com
Justin spent his formative years in Toronto, Minneapolis, Stinson Beach (near San Francisco) and Bath, England. He is the son of New Media theorist and artist Roy Ascott. Justin is currently a full-time lecturer on the BA (Hons) Film and Moving Image Production course at Norwich University of the Arts.
From August 2008 to May 2010 Justin was based in Queretaro, Mexico lecturing full-time within the Communications Department, at Tecnológico de Monterrey (ITESM). He was responsible for teaching classes in film production, hybrid animation, scriptwriting, previsualization, digital design and film theory at BA level. (The degree award is validated by the Southern Association of Colleges and Schools in the USA).

Prior to this, Justin lectured at several institutions in the UK - on a sessional basis - including the MA Digital Film and Animation course at London Metropolitan University from 2007 - 2008, where he encouraged radical experimentation.
For two academic years from 2006 through 2007 Justin lectured full-time within the Motion Media Design Department at Savannah College of Art & Design ( scad.edu/motion-media-design/index.cfm ), USA, where he developed and implemented a hybrid media animation class.

Justin has more than fifteen years professional expertise in conceptualizing, scriptwriting and directing special effects TV commercials and corporate brand image, information and training films on 35mm film and digital formats. He directed on a full-time or freelance basis for production companies in Hong Kong from 1990 - 1991, Singapore from 1992 - 1999, and Jakarta, Indonesia from 1999 - 2001. From 2001 - 2005 Justin was based in London directing corporate films throughout Europe for major multinational clients including Pfizer, Reebok, Orange, Johnson & Johnson (DePuy CMW) and Rolls-Royce Aerospace.

A Master of Science Degree in Digital Television Management & Production was gained from University of Brighton, UK in 2004. Justin researched and wrote a whitepaper on Interactive Television Advertising as part of a three month industry placement with Open TV in London, the leading industry provider of iTV applications. Justin developed and pitched a light entertainment, interactive television series proposal to BBC executives as a thesis project.

Prior to this in 1988 Justin gained a 2.1 Bachelor of Arts (Honours) Degree in Film & Video Arts from Central Saint Martins College of Art & Design, UK. Justin's thesis film, a docudrama about a "gentleman of the road" was screened on a commercial basis at Watershed Media Centre Cinema, Bristol.
PRACTICE BASED RESEARCH
Justin's practice based research at Norwich University of the Arts explores aspects of digital culture, identity, consciousness, and inter-personal communication and behaviour, involving hybrid media outputs that combine various forms of animation, composited elements and live action filming. This builds on his professional expertise in special effects production.
Justin's research is particularly focused on examining and experimenting with non-narrative approaches to generating drama structures that dispense with the conventions of plot, and the unities of place and time, in order to illuminate aspects of the human condition. A strand within his research involves data mining content from the internet as a source of raw cultural data to manipulate and reflect on culture.
Justin is increasingly concerned with exploring and representing non-conventional, liminal states of being, in which sonic or visual elements or characters are presented as ambiguous, or in a permanent threshold state in-between other states. Justin's intent in researching and utilising hybrid media techniques in his work is to expand on the established vocabulary of linear and spacial visual expression, in order to enhance viewer perception.
Related RSS Feeds