Profile Images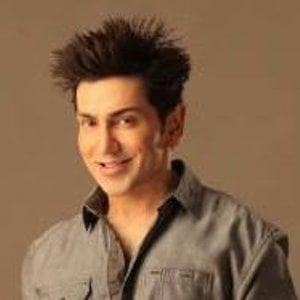 User Bio
Faakhir is a well known Pakistani singer, music composer and producer. He started out his music career by forming a musical band called Awaz; Faakhir composed, programmed and produced majority of Awaz songs in association with his colleagues. After the split of Awaz, Faakhir went on to become a solo artist.
Faakhir has produced 4 albums to date. His 2002 debut album, Aatish; followed up by a compilation album called 'Sub tun sohniyae' in 2003. 'Mantra' came out in 2005 and 'Jee Chaahay', Faakhir's 4th music album was released in Nov-2011 nationwide!
Faakhir is a recipient of highest civilian award for art in Pakistan, called Presidential Pride of Performance (P.O.P) besides several national and international awards.
Faakhir has also been recognized as an 'Earth Hour Ambassador 2013' representing Pakistan Globally. World's largest voluntary movement.
The reason for Faakhir's music's popularity is his soulful yet infectiously catchy melodies and meaningful lyrics. He has a diverse range of influences in his music which add a lot of color to his compositions.
Faakhir has constantly produced great music that has echoed across the world time and again. 'Jee Chaahay' brings back the same freshness, happiness, nostalgia and romance that is synonymous with Faakhir's signature style of music.
As Faakhir once said that "Music cannot be explained or defined, it must be heard and felt." This CD will take you to the journey of Faakhir's evergreen melodies and heartfelt lyrics.
Related RSS Feeds