Guess Whoisthesinger
Joined

Location

New York
Profile Images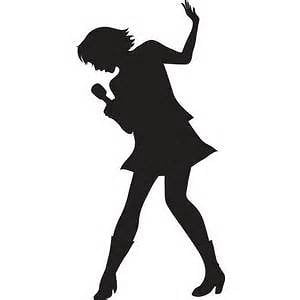 User Bio
BIO
The mystery singer is an American singer-songwriter, author, and entrepreneur, who lives in New York City.
She is a very spiritual soul and likes to connect on a philosophical level.
For as long as she could remember, writing has given her a release. It offered her the chance to escape into the words as well as to the lyrics she creates.
Childhood
The singer was born in (City)--- ----, (State) ------ She is the eldest daughter of a printing press worker and a seamstress/ pre-school teacher.
Her parents marriage start to crumbled right from the start, but despite their differences, and total of 4 children, the marriage survived 30 years.
During those years the singer's parents worked very hard to provide for the family, her mother had a second job and as a result she was absent from the children's life.
Subsequently because the singer was the eldest and the only girl, she had to take the role of a parent and took care of her 3 younger siblings, raising them while putting her lifelong passion to sing on hold.
Current Events
On February 2013 something significant happened in the singer life. Due to a medical error, her beloved father passed away. The singer was devastated. Her father was her biggest fan and someone who believed in her. He always used to tell her "Do something with that talent."
Even though her father wasn't young anymore, he was an active individual who used to walk about 3 miles a day and financially took care of the family, including his own Mother who's still alive.
The singer's spirit was broken and after a few hard and distraught months she realized that life is too short, and decided to act on her father's advice.
Her creative talent enables her to compose beautiful lyrics throughout all aspects of life. Her music genre spans from spiritual to pop, which showcases her creative range.
She has the ability to create such perfect lyrics into the beautiful melody that comes to her so spontaneously and naturally.
Related RSS Feeds