granier benoit
Joined

Location

beijing
Profile Images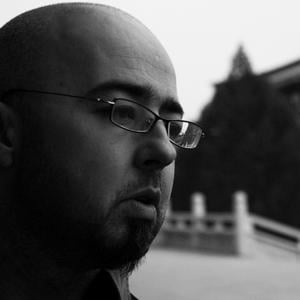 User Bio
Benoit Granier (1974 - )

Benoit Granier is a French Composer who currently lives between Beijing, Singapore and Dublin. Under the supervision of composer Donnacha Dennehy, he completed a PhD degree in Computer Music and Composition at Trinity College Dublin (2007), where he also lectured basics of Sound Synthesis, Composition, and supervised student thesis at Master's degree. After working in diverse institutions in both Beijing and Singapore, he settled down at the Centre for Electro Acoustic Music of China (C.E.M.C.) that is part of the Beijing Central Conservatory of Music. He is currently
teaching Computer Music, and Composition, Digital and interactive Media.

Prior to this he studied orchestration and orchestral conducting with French conductor Victor Costa, and Composition with Arturo Gervasoni.

Over the past ten years, Dr Granier has also been active as a composer/ visual artist. He has written for a large diversity of medium that ranges from composition for solo instruments (he is currently writing the last piece of a suite of twelve pieces for solo instruments) to composition for large orchestra. He has also extensively worked for Mixed Media and pure electronics, and recently developed an interest for the creation of composition for mixed ensemble regrouping classical formation and traditional forces.

He is currently working on a set of composition electronics and Chinese instruments, (The first composition for Solo Pipa and electronics was be played at the Beijing Modern Music Festival on may 29th).

Dr Granier's composition has been played in Ireland, France, Italy, Spain, UK, China, Japan, Australia and America.

He has also been invited in numerous Festival such as the Open Fader in Belfast or the Computer Music Festival in Florida, the Beijing Music-Acoustica and has been an active published scholar in the field of Composition, Music analysis and Music cognition, Music technology....
Related RSS Feeds