Gaia Ecotecture
Plus
Joined

Location

Dublin,Cloughjordan,WestCork,UK.
Profile Images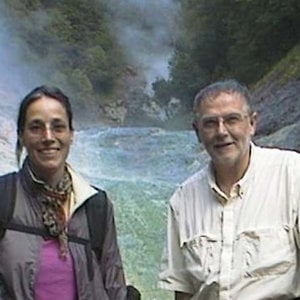 User Bio
Philosophy of Gaïa Ecotecture
The aims of GAIA ecotecture are grounded in human destiny with justice and happiness as the goals.
The GAIA (earth mother) ethos is a joyful positive view that enhances design quality and greatly improves quality of life. Not limited to energy issues alone, it encompasses natural light, natural materials for air quality and health, colour theory and a general sense of vitality.
It takes 40 years for philosophical insight to reach general practice and in 2010 we can now see the changes in general practice from the insights of the late '60s.
In a post-industrial and increasingly globalised environment the insight that we cannot continue destroying our own habitat, and that of other species, without very serious eventual consequences, and short term affects, is now generally accepted if not acted upon.
However, many construction people remain very unsure how to apply sustainable principles while still giving clients beautiful buildings. After more than 30 years in private practice we know how to.
We believe that the Art element in eco design is hugely important - the intensive design process distils the content and brief to arrive at a simple, essential design which has the quality of restraint, but fulfilment, at many levels.
For enhanced health , happiness, quality of life, and minimal interference with nature, the GAIA design ethos is one of integrating new built environment events with natural systems. This is a very practical approach based on 30 years of pioneering experience in the field. We believe in beauty as a key to, and sign, of happiness; both are ephemeral, spiritual, but linked.
Related RSS Feeds