Donnie C
Joined

Location

Philadelphia, PA, USA
Profile Images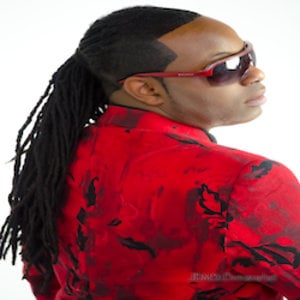 User Bio
Donnie C (born Donnell Charlton) is a Neo Soul Gospel recording artist. A singer, a self- taught keyboardist, and a songwriter, Donnie C is a native of Portsmouth, Virginia. Growing up in a town where drugs were evident and poverty was visible, Donnie C managed to channel his energy into creativity. Being raised in a struggling community, Donnie C learned how to survive. Through the hardships of life and the different challenges and hurdles Donnie C survived, he maintained his love of music.
His first exposure to music, at an early age of nine, was singing in the St Paul Pentecostal Holiness Church Choir in Portsmouth Virginia under the direction of his great aunt Fairfield Jackson, who nurtured his gift with love and sternness. As Donnie C's passion for music and singing grew, his great aunt Corrien Porter asked him to sing with the family group The Gospel Swannetts. The group-performed songs like "Jesus, when Trouble Burdens Me Down" and "Well Done" during the early nineties. Being born in a family of talented people ignited Donnie C's passion to pursue a career in music and led to his passion for songwriting. The first song he wrote was "Happiness Is Just a Step Away." He followed up that song with "Never Change Your Heart's Desire" and "It's My Season." All these songs of empowerment expressed his hope for a better life. Donnie C has performed up and down the east coast in various talent showcases, charitable events and venues including: The Kessler Institute of West Orange NJ, The YWCA of Newark NJ and Edison Job Corps of Edison NJ. Over the years, Donnie C has been highlighted in many events stretching in the south including International Music Festival and Shakespeare Festival in Nashville TN. In 2008, Donnie C put out his first inspirational album "New Moments New Choice." In 2013, Donnie C appeared in the Dr. Bobby Jones showcase at the St Louis Announcers Guild an Gospel Workshop of America affiliate. In a world of uncertainty, the refreshing music of Donnie C uniquely fuses the Neo-Soul and Gospel music genres into a powerful music of love and happiness. He performs music that brings serenity to the soul and tranquility to the mind. He invites listeners to embark on a journey to an oasis for which the soul thirsts.
Experience Donnie C on a new level with his powerful new single "I Won't Complain". In this world of how commercialism, we have been distracted. This is music that refreshes the soul, music that touches the heart and music that exudes happiness and uphold. The musical abilities of Donnie C will usher your mind and soul into a serene, uncommon place and bring you into a dimension that God can fill the void you have.
Related RSS Feeds