Everywhere Dance
Joined

Location

Philadelphia
Profile Images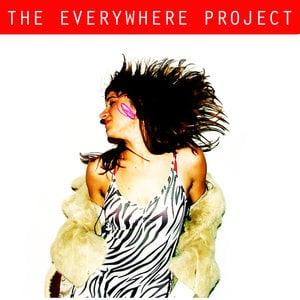 User Bio
Hi Dancer,
There are two things you need to know. The Everywhere Dance Project is both an ONLINE DANCE COMPETITION and AN ONLINE COLLABORATIVE DANCE run by Philadelphia based Choregrapher Kate Watson Wallace:
katewawa.com
COLLABORATIVE DANCE
We are making a dance, now, on-line. It is an ongoing dance that we will make with YOU, our on-line audience, and co-creators. All you need to do is watch what we've made so far, and add your contribution. You can do this in two ways.
1. Tell us what to do (For you bossy types).
For example: Turn 3 times. Put on a red shirt. Do a high kick. Blow bubbles while you dance. Whatever. You can do that here.
2. Post your reaction in movement.In other words, make your own dance in response to what you just saw, and we will reinterpret it. Then somebody else will reinterpret that and so on. Just go to Vimeo to post your response.
3. Add it to the "EVERYWHERE: Help Us Make a Dance" Vimeo Group.
DANCE COMPETITION
Welcome to our Dance Contest.
Now You too can compete to win $1000.
Deadline: June 1st 2010
THE RULES:
1. Your dance must be no longer than 3 minutes.
2. You dance must happen in a cool location (no stages or dance studios).
3. You must wear a bright color
4. You must have a moment where you are completely still.
5. You can't spend any money on making this video.
HOW TO ENTER YOUR VIDEO:
Make a Video of your dance.
Go to Vimeo to upload your video.
Add it to the Vimeo Group "Everywhere: Contest"
Related RSS Feeds