Profile Images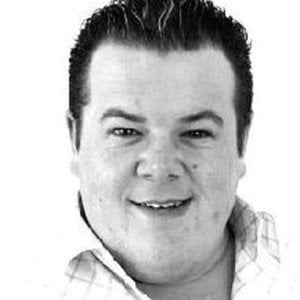 User Bio
Gareth was born on 12th May 1982 in Reading, but has lived most of his life in Barry in Wales.
As a youngster, Gareth went to Anwen Little Theatre as he had always enjoyed performing. In Anwen, he played the following roles, Babyface in Bugsy Malone, The Wizard in The Wizard of Oz, Mr Speck (Son of Spock) in Dazzle and Fat Sam in Bugsy Malone.
Gareth then went on to study drama at School and then did a BTEC National Diploma in Performing Arts at Coleg Glan Hafren in Cardiff.
Gareth was then accepted on the 3 year Musical Theatre Course at The Arts Educational Schools in Chiswick, London where he trained for three years. At College his roles included J.B.Biggley in How to Succeed in Business Without Really Trying, Papa Ga in Once On This Island, Major Holmes in The Secret Garden and created the role of Coaster in The World Premier of 'Club Tropicana' and understudied Sonny and Blue Juice.
Near the end of Gareths third year at Artsed, he was snapped up by Franco Zeffirelli to play the role of Cicciolina in Pagliacci at The Royal Opera House in London, later that year he filmed the UKG2 boyband launch commercial.
The following year he returned to The Royal Opera House to be an Assistant Dance Captain and to play the role of a Policeman in 'Lady Macbeth of Mtsensk', which later won an Olivier Award.
In December 2004, Gareth was approached again by Franco Zeffirelli to play the part of Cicciolina in The Israeli Opera House.
After returning from Israel in February 2005, he landed the role of Russell Tate in Waking The Dead - Series 5 which he filmed in March.
Gareth then landed the role of Gavin James in 'Mike Bassett TV' a spin off series of the 2001 Film of the same name. The series stars Ricky Tomlinson and Amanda Redman who reprise their roles from the film this was shown on ITV in September 2005.
In the Summer of 2005 Gareth then played the roles of Snout in 'A Midsummer Nights Dream' and Pedant in 'Taming of the Shrew', both for 'The British Shakespeare Company'. Days after the Shakespeare festival, Gareth flew out to reprise his role of Cicciolina in Franco Zeffirellis production of Pagliacci in Athens, Greece.
In 2006, Gareth ventured into the world of Pop and filmed the Pet Shop Boys video called 'I'm With Stupid', although you do not see much of Gareth in the video, he was used as Matt Lucas' body double, and had to have a bald cap put on (on some of the shots, if you look careful enough, you can see that it is Gareth)
He then filmed two episodes of a new show on ITV called 'It's Now or Never' to be hosted by Philip Schofield. He was featured as a dancer and vocalist in both episodes,
Gareth then filmed the Sainsburys Taste the Difference Adverts with Jamie Oliver and also landed another role with Jamie Oliver AGAIN for his School Dinner Idents for Channel 4!
In 2007 Gareth was approached by Disney and asked to play the role of Corbin in a new 5 minute long promo for High School Musical (click the link to see the promo).
In 2007 Gareth seemed to be lean into the commercial market, he then landed a role in the new Pot Noodle adverts released in August that year playing a singing welsh miner, and straight after filmed the promos for Fist of Zen on MTV.
Gareth then flew to Israel that same year in September to rehearse Pagliacci and then flew to Moscow to perform the show. This was his 4th reprise in Franco Zeffirellis production on 'Pagliacci'.
He returned to film the TV Pilot 'Band Edge' where Gareth plays Graham in it and is an Associate Producer on the Show.
In 2008 Gareth filmed the following adverts: 'Quattro' Wilkinson Sword advert, Carlsberg 'Goal Celebration' advert, was the Dancing Face of 'Visa' online, Played the running man in Channel 4's 'Next Generation' advert & Flew to Norway just before christmas to play a Sumo Wrestler in the 'PRIX Supermarket' commercial.
In 2009, Gareth started the year filming 'BEV ALLEN - LIFE COACH' a new TV Pilot & on the day of filming became an Uncle to Joseph Mason!!!!!
He then flew to Italy (Florence) after filming to reprise his role in Franco Zeffirelli's Opera 'Pagliacci' for the 5th time!
Gareth then appeared on 'The Graham Norton show' performing a dance to the James Bond Theme, and is now getting ready to play a lead in and film an internet comedy called 'Extreme Global Dieting'.
Gareth has since played his 6th reprise in Franco Zeffirellis's Opera 'Pagliacci' in Rome and then played 'Shoe Boy' & a Featured Dancer in 'We Are Klang' for BBC 3, Gareth then went to Cyprus to play Bustopher Jones & Gus in CATS the musical!
Related RSS Feeds